A Very Merry Extreme Makeover: Home Edition Christmas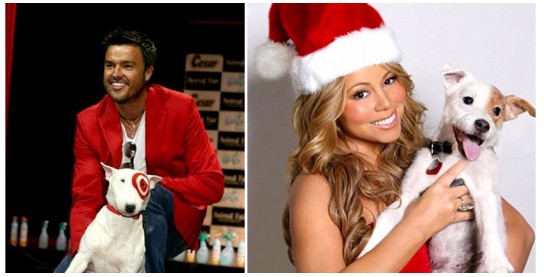 The holiday season can tend to bring the best and the worst of people, between the stresses of getting the "perfect gift" and the downward plunge your bank account takes, of course. What some forget is the true meaning of the holidays, and that is to participate in spirit of giving, helping and not simply receiving. Christmas is all about reaching out for the greater good and people partake in many ways, whether it be lending a helping hand, charitable work, or in some cases – changing someone's life.
The heartfelt, hit ABC reality show, 'Extreme Makeover: Home Edition' will be premiering a special Holiday episode featuring special guest Mariah Carey. The 'EM: HE team,' including host Ty Pennington and designers Michael Moloney, John Littlefield and Tracy Hutson, will be transforming the home and life of the Gaston family.
Finis Gaston, a young man of 28 years old, didn't have the kind of upbringing that every child hopes for. Finis was solely raised in a poor neighborhood in a single parent household. Along with Finis, his single mother also cared for his niece and two nephews.
Despite the hardships Finis faced growing up, he managed to persevere by doing well in school, participating in sports and becoming the first male cheerleader at Baker School, where he attended. Finis was the type of person, who was liked by all and emulated by many, and he received his wish of going to college to pursue social work after being discovered by a football scout and being offered a full scholarship to Alabama A&M University.
Sadly, Finis lost his mother after only having one year left to complete before graduation and made what was the most obvious decision to him – to go home and support his family. The 'EM: HD' team heard about Finis' acts of kindness and wanted to make his dreams come true by giving him a second chance to pursue his.
Design guru, Michael Moloney who has been spent ten years working in the fashion industry, has transformed his distinctive design collection concepts into designing homes. Casted for Style Network's show, 'Clean House' and after only the first season finale, Moloney's agent called him and said they were casting for a new show and they wanted Michael to be the designer.
"I have an eye for what's not right. I have the ability that I can walk into a room and see what's wrong," said Moloney.
Shortly after, the pilot for 'Extreme Makeover: Home Edition' was shot, the show became a hit. Michael's been with the show since it commenced and now going on its 8th season, the widely successful show has reigned in even more talent to participate on the show, but Michael's keen eye and design expertise is still the go-to for 'EM: HD.'
Booking celebrities at the caliber of Mariah Carey, really takes the show to new heights and brings a special element of graditude. Finis, who is one of Mariah Carey's biggest fans, gets a special surprise when Carey adds her personal touch to one of the finishing touches of his family's new home.
Working with Mariah Carey also brought an interesting dynamic to the team.
"We hit it off wonderfully," said Moloney of Carey. In fact, "Four days later, after the show wrapped, she announced she was pregnant."
Helping a young man like Finis was an extraordinarily rewarding experience for Moloney and his crew, especially being the type of person Finis is.
"He's just an amazing guy. He is one of those people you look at and you can see the light come out," said Moloney.
The show allows for the ability to give back to those who have given up so much in their own lives for the lives of others.
"It's not even granting wishes, it's not rewarding people - it's people who are going through so much and still put others first and put themselves last, and he's just one of those guys," said Moloney.
"Being able to do what we do is a pretty amazing thing."
What's next for Michael? For all you 'EM: HD' aficionados do not fret, after wrapping its 182nd episode, Michael has signed up for a few more years on the show, as well as a few other projects that are in the works for the future.
Humbled and appreciative of the opportunities he has come across in his lifetime, Moloney shares his feelings on what he has accomplished thus far.
"My new favorite word is grateful. I'm very grateful."