A Very Curvy Kim Kardashian Goes Nude In NYC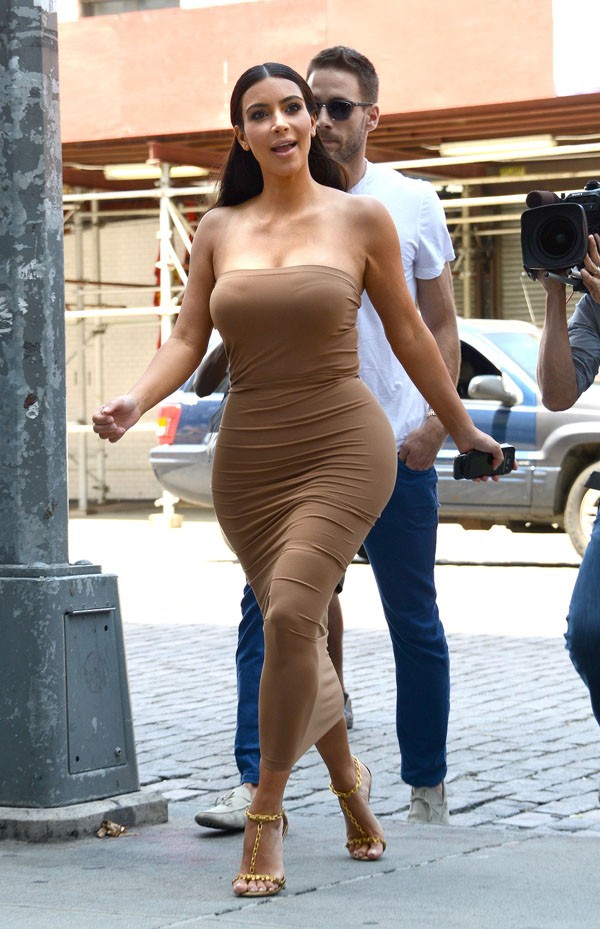 Kim Kardashian drew lots of attention when she exited her SoHo, New York City apartment building on Friday afternoon.

The reality star wore a curve-clinging strapless nude dress, leaving very little to the imagination.

Kim, 33, wore a similar outfit on Thursday night for sister Khloe's 30th birthday party; and on Friday she was spotted with little sister Kendall and Mom Kris Jenner as they walked to a waiting car that took them to several business meetings.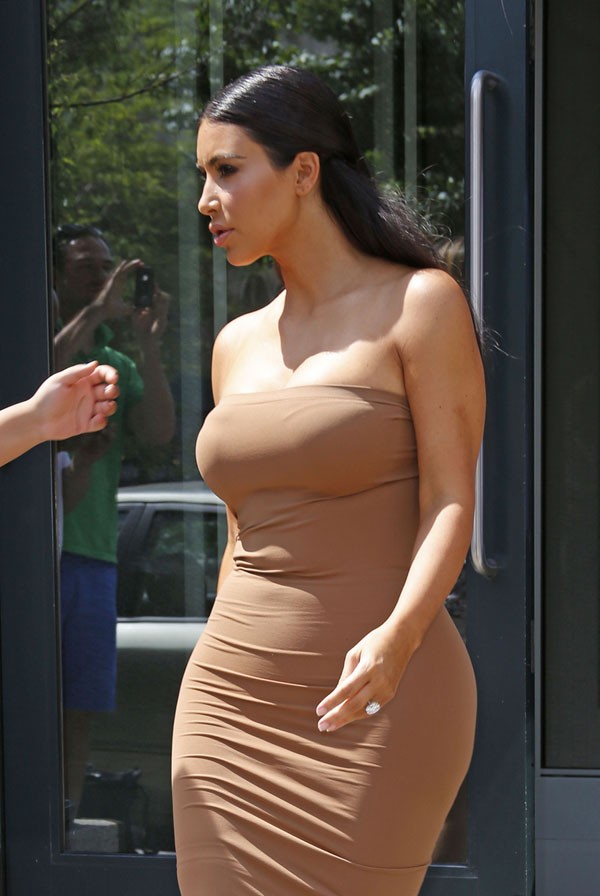 Two days ago Kim shared a photo of a new blond hairdo on Facebook, but now her hair is back to its original color. Turns out the new 'do was just a wig.

The Kardashians have been spending time on the east coast to film new E! show "Kourtney and Kim Take The Hamptons." The show follows sisters Kourtney and Kim and the family as they stay at a vacation rental in the uppity Long Island locale.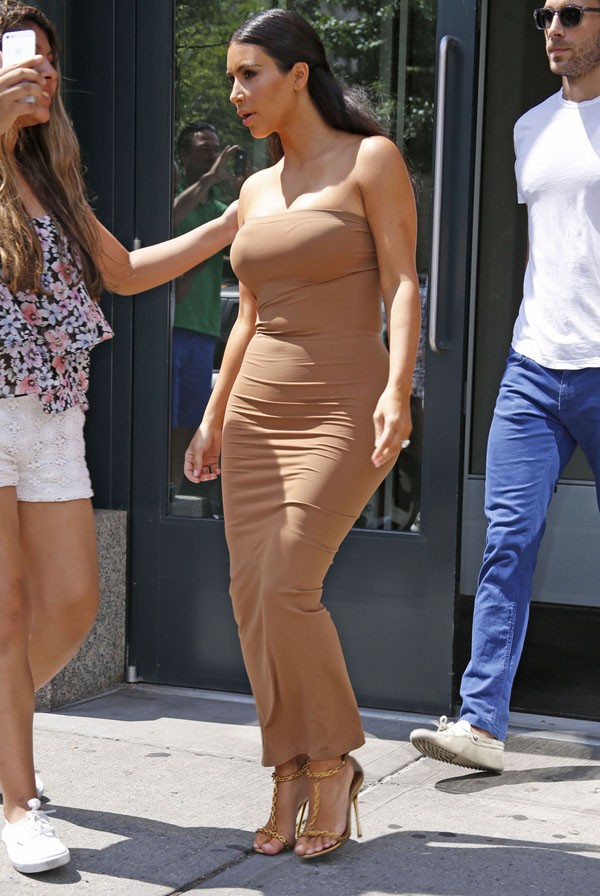 One of the show's storylines is set to revolve around Kourtney's partner, Scott Disick and some turmoil coming between them, but on Thursday the New York Daily News reported that despite the recent drama and reports that Kourtney threw Scott out of the home, all is well.

Disick had been partying at a club, which reportedly angered Kourtney, prompting her to throw him out, but it seems that the opposite is true and the storyline was only written for the show.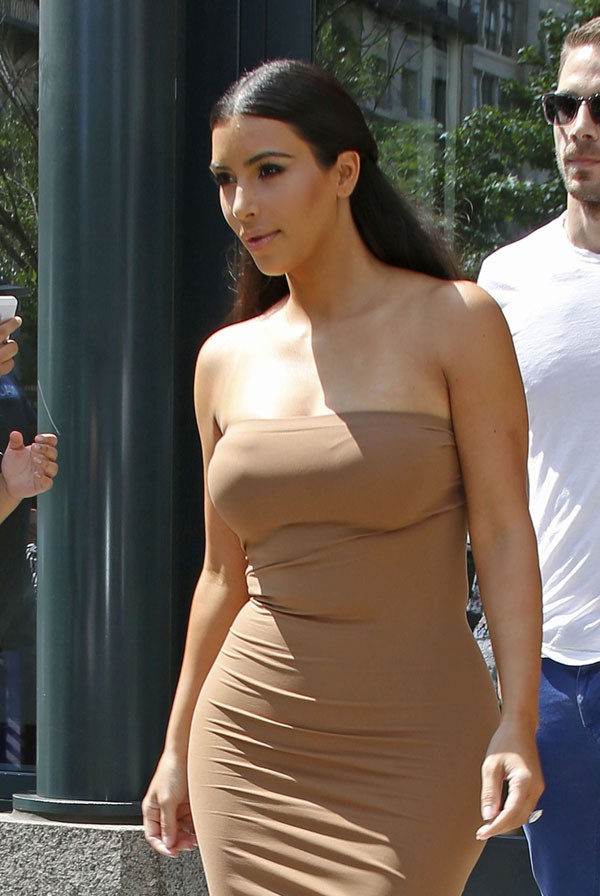 An insider told the post the "couple couldn't be happier" and that Scott is very excited that Kourtney is pregnant with their third child.

Producers reportedly went as far as to put Disick next to an attractive unknown woman in order to play out a jealousy story, but as it turns out the woman was the club owner's girlfriend and one of Kourtney's best friends. Oops.