A Very Busty Salma Hayek Promotes 'Savages' In London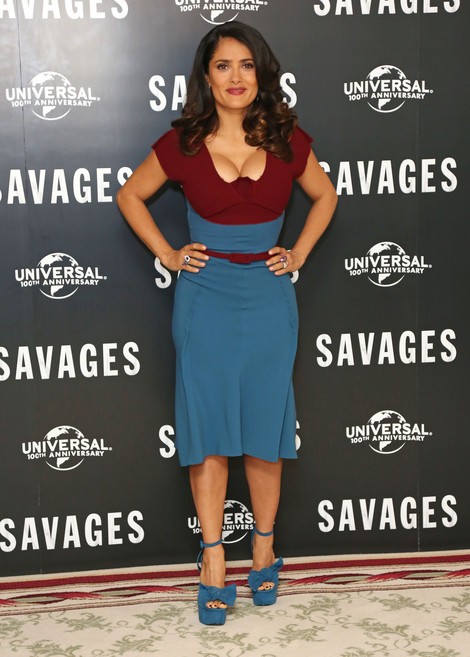 Salma Hayek attended a photocall for her latest film "Savages" at The Mandarin Oriental in London, England, today. The actress, 46, showed off her ample curves in a cleavage-revealing maroon and blue dress.
Hayek is included on this year's list of the most dangerous celebrities in cyberspace. When searching for the actress online, fans are vulnerable to visiting a website that has tested positive for online threats, such as spyware, adware, spam, phishing, viruses and other malware.
Hayek stars in the upcoming film "Here Comes The Boom" about a teacher who attempts to rescue his school's music program by becoming a mixed-martial-arts fighter. She also stars in "Grown Ups 2" and "Sweet Spot."
See more photos of Salma...