A Topless Heidi Klum Hugs A Palm Tree In Bora Bora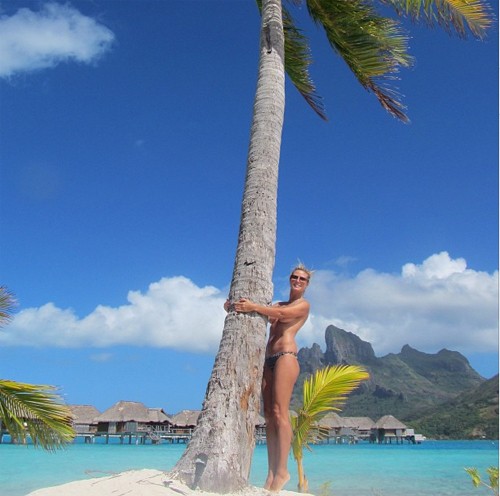 Heidi Klum is all about sharing these days. In particular, she likes to share half-naked photos of herself on Instagram.
The 40-year-old former model has posted several revealing images online over the past month. Last week, she posted a photo of her stomach and chest featuring sand and seashells making a smiley face.
Prior to that, the "Project Runway" star uploaded a photo of her burned backside.
The model recently vacationed in Bora Bora and posted a photo of herself over the weekend wearing only bikini bottoms and hugging a palm tree.  She captioned the image: "Last day in paradise,love Bora Bora !!"
But not everyone likes Klum's sexy shots. A recent advertisement that promoted the 12th season of "Project Runway" featured the German beauty sitting on a throne with her co-star Tim Gunn by her side and a bevy of nude beauties beneath her.
It was banned in Los Angeles.