A Tight & Taut Brandi Chastain Shows Off Her Bikini Body On 'Splash'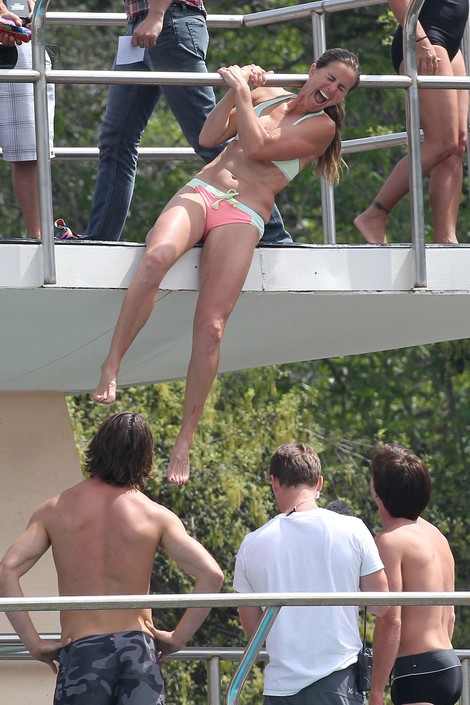 Earlier this month, Chelsea Handler's assistant Chuy Bravo was forced to quit ABC's celebrity diving show "Splash" after fracturing a bone in his heel during the first day of filming.
Soccer ace Brandi Chastain has since replaced Bravo, and she showed off her incredible body during filming on Monday. The 44-year-old athlete took to the diving board in a sporty pink and green bikini, revealing her taut, washboard abs.
Chastain is famous for whipping off her jersey after her team won the 1999 World Cup against China and falling to her knees in a sports bra. With a body like that, we can't blame her! She later wrote a book titled, "It's Not About The bra." She played on the U.S. women's national team until her last game in December, 2004.
Chastain is joining celebs such as former Playboy playmate Kendra Wilkinson, Miss Alabama Katherine Webb, and "Baywatch" babe Nicole Eggert in the competition.
Check out more photos of Chastain on the "Splash" set...