A Sun Kissed Bar Refaeli Wears A Striking Bikini In Ibiza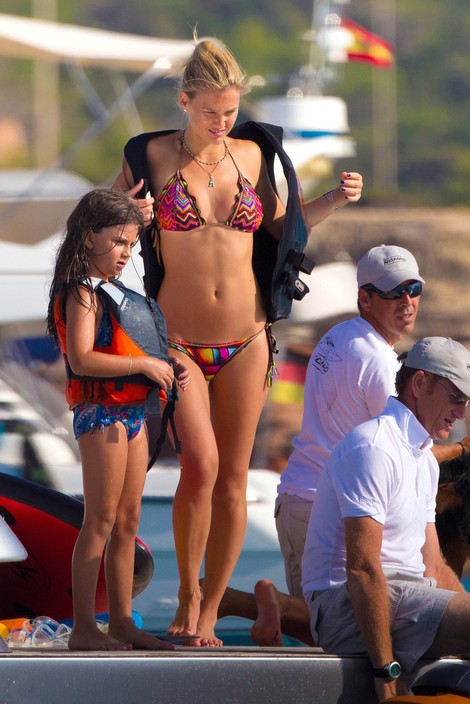 Bar Refaeli is enjoying some time off with friends in Ibiza, an island off the coast of Spain. We spotted the Israeli fashion model wearing a colorful designer swimsuit while hanging out with her pals on a yacht.
The model is obviously having a lot of fun on her vacation. She sticks her tongue out in a selfie she posted on Instagram on Monday with the caption: "It's a beautiful day, don't let it get away."
Refaeli shares a lot of candid shots and photos on Instagram. Last week, she posted an image of herself kissing friend Orna Elovitch. She wrote: "B & O standing on the grass and k.i.s.s.i.n.g."
She also released an image of the new cover of ELLE Spain, which features the model in a low-cut blouse and looking seductively into the camera with smokey eye make-up.
Check out more photos of Refaeli in a swimsuit in Ibiza...