A Suited Up Scarlett Johansson Picks Up Honorary Cesar Award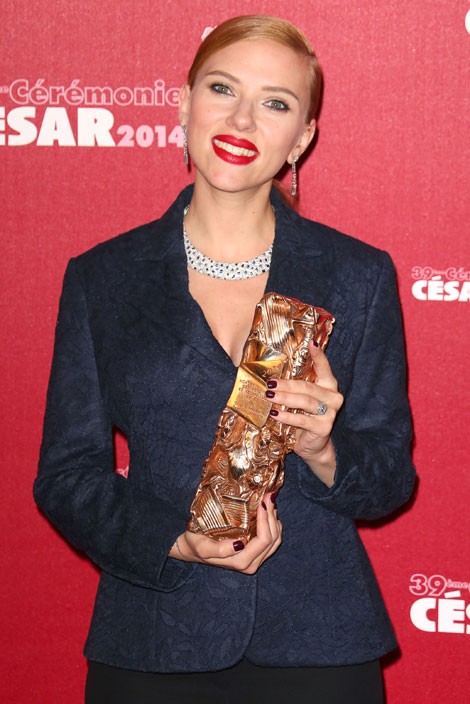 Scarlett Johansson and her fiance Romain Douraic attended the Cesar Awards in Paris, France, on Friday. Johannson picked up an Honorary Cesar award presented by director Quentin Tarantino. She is the youngest recipient ever.
Johansson wore a conservative black suit to the prizegiving. She jazzed up the look with ruby red lips and diamond jewelry. The actress has lived in the French capital since getting engaged to the French journalist.
The film "Me, Myself and Mum" won five awards, including Best Film, Best Debut Feature, Best Actor for Guillaume Gallienne and Best Adapted Screenplay.
Sandrine Kiberlain received Best Actress for "9 Month Stretch," and Roman Polanski won Best Director for "Venus In Fur."