A Smiling Lea Michele Attends Jamie-Lynn Sigler's Baby Shower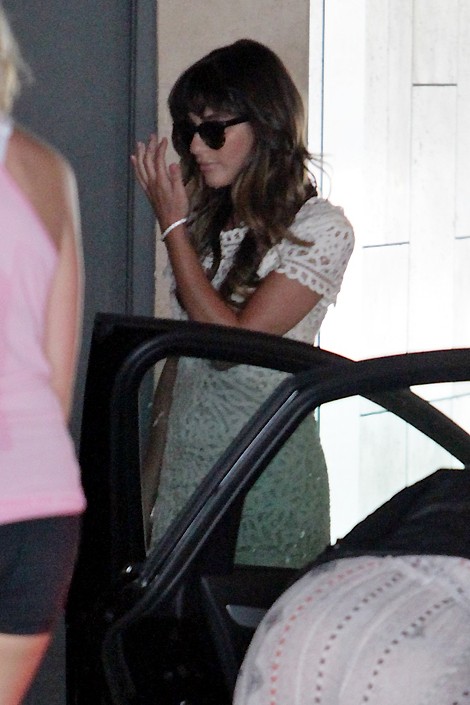 Just a few weeks after her boyfriend Cory Monteith died of an accidental drug and alcohol overdose, Lea Michele attended her pal Jamie-Lynn Sigler's baby shower in Los Angeles.

The actress was spotted walking arm and arm with actress Joanna Garcia on Saturday and appeared to be in a good mood. The 26-year-old "Glee" star wore a white lace mini dress with matching pumps. She carried a bright red clutch and wore sunglasses.

Lea has stayed under the radar since Cory died on July 13 in Vancouver, Canada. She recently tweeted to fans: "Thank you all for helping me through this time with your enormous love & support. Cory will forever be in my heart."

Meanwhile, she is back to work on the FOX series. She tweeted on Thursday: "First day of glee today..And at my first wardrobe fitting for Rachel Berry for Season Five! I've missed her so much."

Cory's character Finn will be written off the series in the new season. The episode will reference drug abuse.