A Slimmed Down Christina Aguilera & 67-Year-Old Cher Rock 'The Voice' Season Finale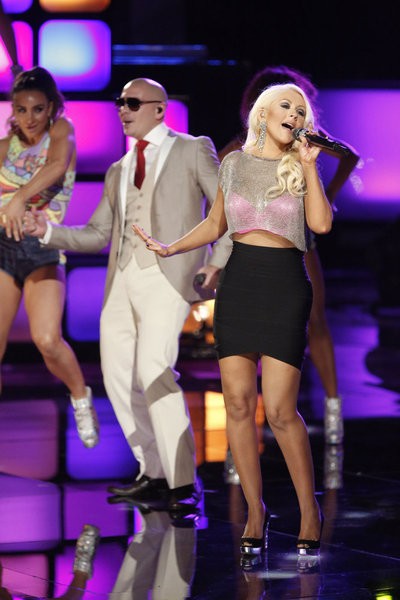 While 16-year-old Danielle Bradberry made headlines after being the youngest person in the history of "The Voice" to win the competition, she wasn't the only one who rocked Tuesday night's season four finale.
Former "Voice" mentor Christina Aguilera and music icon Cher also performed on the NBC reality show, and they were hot!
Aguilera showed off a slimmer figure in a tight black pencil skirt and see-through metallic blouse that revealed a hot pink bra underneath. She performed "Feel This Moment" with rapper Pitbull.
According to Us Weekly, the singer dropped about 20 pounds after she faced harsh criticism following an appearance at the American Music Awards last November (see what she looked like HERE).
Cher also made a statement during the reality show, proving that although she's 67, she's still got it. She performed her new single "Woman's World" in a punk rock ensemble consisting of a midriff baring shirt, sequin studded leather jacket and purple faux-hawk wig.
It had been 10 years since Cher sang on live TV.
Check out video and more photos of Christina and Cher...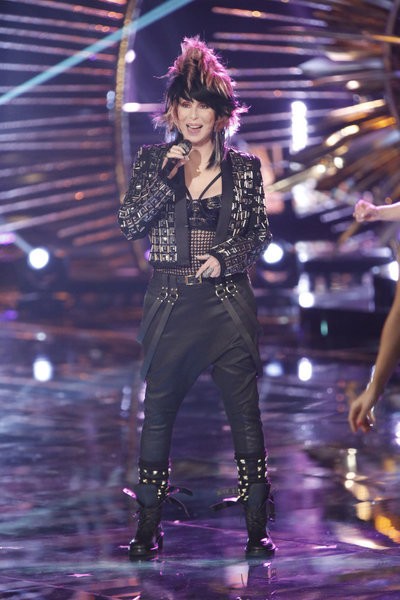 Cher performing "Woman's World"
Pitbull and Christina Aguilera performing "Feel This Moment"