A Shirtless Tyson Beckford Flexes His Abs In Calvin Klein Underwear In NYC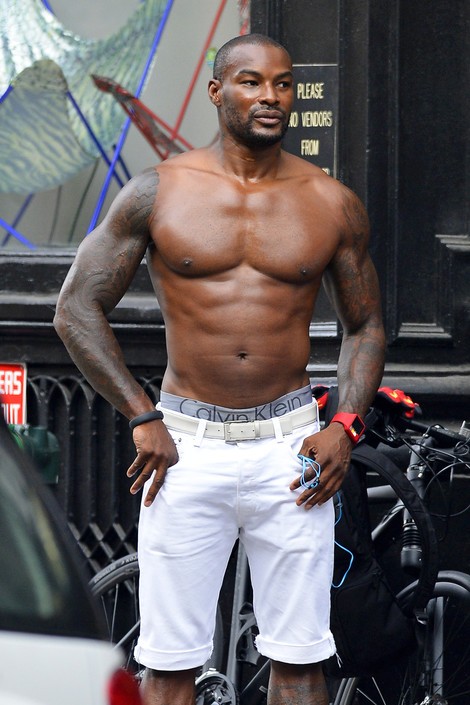 We love it when it's too hot for clothes! We spotted Tyson Beckford remove his shirt while walking in the scorching heat in New York City on Tuesday. It's no suprise that he wasn't shy about showing off his abs.
The model, 42, showed off his bulked-up body in white shorts and a pair of Calvin Klein underwear that peeked out over his belt. He wore red and white Nike sneakers as he chatted on his cell phone.
The New York native was born and raised in the Bronx. He got his good looks from his father, who is half Jamaican and half Chinese, and his mother, who is part Panamanian.
In addition to modeling, Beckford starred in the 2005 film "Biker Boyz" and hosted Bravo's reality show "Make Me A Supermodel."  He is most known for his work with Ralph Lauren.