A Shirtless Leonardo DiCaprio Looks Grumpy On A Yacht In St. Tropez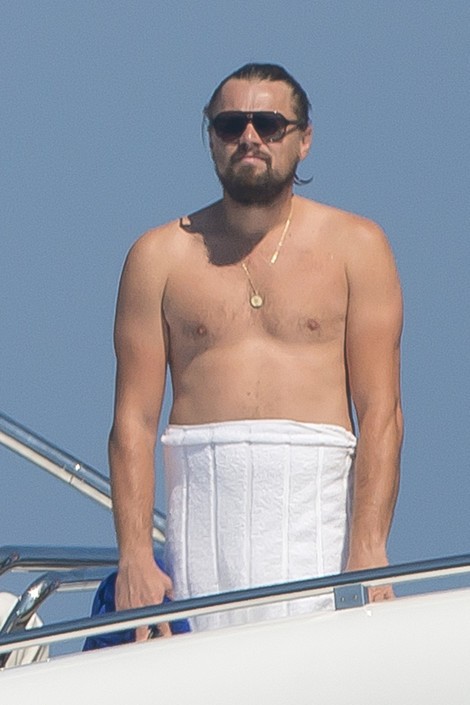 We never thought we'd write these words, but Leonardo DiCaprio looks frumpy! We spotted the actor hanging out on his yacht in St. Tropez this week, and because he's one of Hollywood's hottest stars we expected some seriously sexy eye candy.
But despite being in an incredible part of the world, DiCaprio looked unhappy on his yacht in southern France. Perhaps he spotted the paparazzie taking his photo?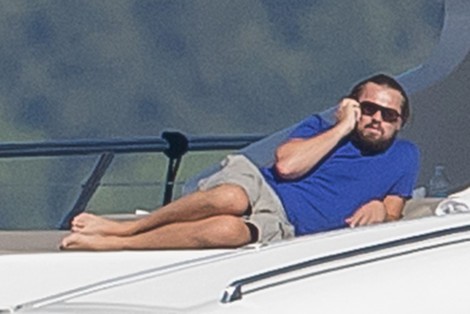 In one of the shots Dicaprio is lying on the yacht in a blue t-shirt and khaki shorts while chatting on the phone. He's also pictured shirtless wearing a gold necklace and with a giant white towel wrapped around his waist.
The actor is notoriously private and isn't photographed in public very often.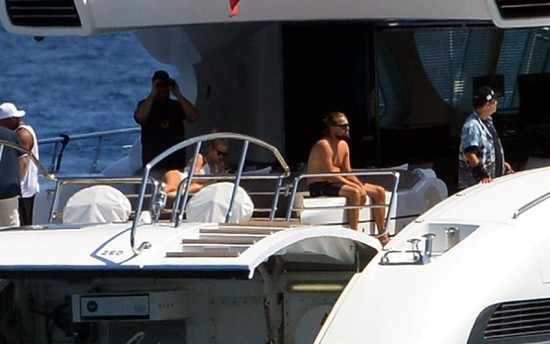 The star and his model girlfriend Toni Garrn have been sailing around the French Riviera, soaking in the sun and attending the the Leonardo Dicaprio Foundation Gala.
DiCaprio and Garrn, who has modeled for Victoria's Secret, Prada, Versace, Tommy Hilfiger and other designers, have been dating since May 2013.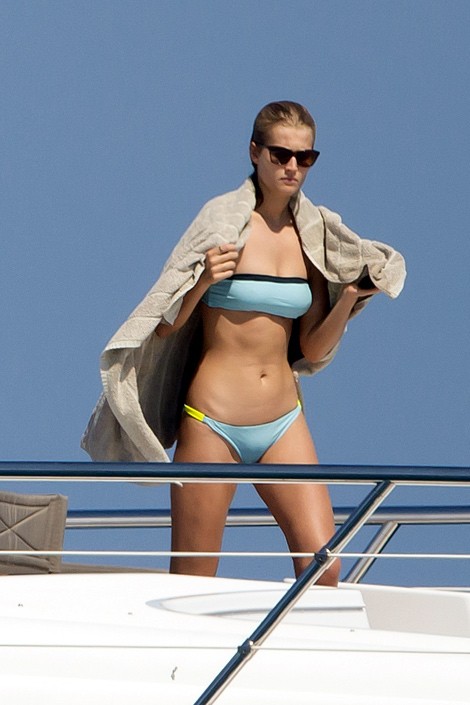 The average person would be thrilled to be sailing around southern France on a fancy yacht. Poor, Leo. So unimpressed.