A Shirtless Justin Bieber Shows Off His Killer Abs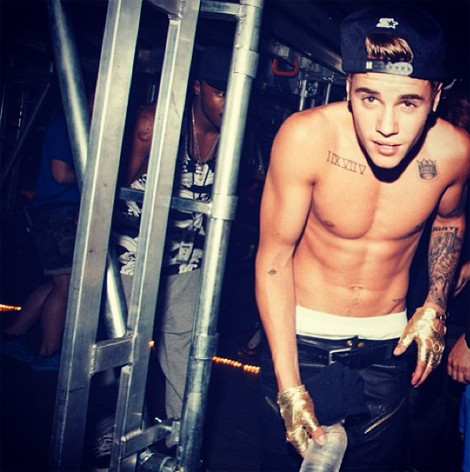 Justin Bieber showed off his abs on Instagram earlier this week, proving why he's one of the most desired celebs in the world.

The 19-year-old burst onto the music scene as a kid, but he's definitely all grown up. He posted two shirtless photos, showing off his killer abs and a few of his tattoos, including some Roman numerals and a tiger.

He didn't caption the shots. They speak for themselves.

The singer is in the midst of his "Believe" tour, and one of the images appears to have been taken after a performance in Denver, Co.
On Tuesday, he helped lift the spirits of residents in the tornado-hit state of Oklahoma by inviting 200 students to attend his concert there. Twisters ripped through the suburb of Moore in May, killing 24 people and destroying hundreds of homes and buildings.