A Shirtless Joey Lawrence Guest Stars With The Chippendales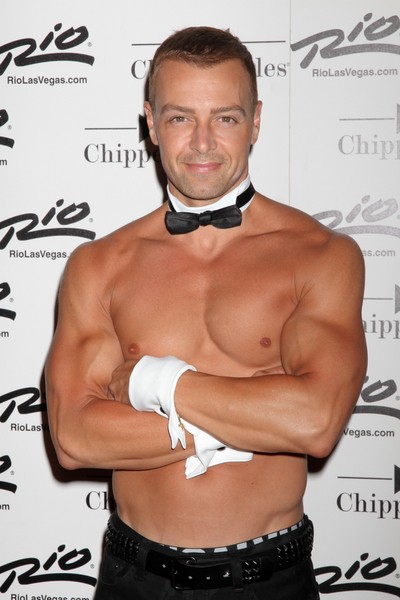 ABC Family 'Melissa & Joey' star Joey Lawrence showed of his shirtless assets yesterday in Las Vegas. He started his three-week duty as guest-host for Chippendales Thursday. Sorry ladies, Lawrence said he plans to take off ONLY his shirt for a skit and will have some fun crooning a Sinatra standard. "maybe a shirt comes off here and there, other than that, I'm not going to compete with those muscle monsters doing their thing," he said in an interview with the Las Vegas Review-Journal.
Check out some more photos of the event.