A Shirtless David Arquette Gave Adam Lambert A Birthday Lap Dance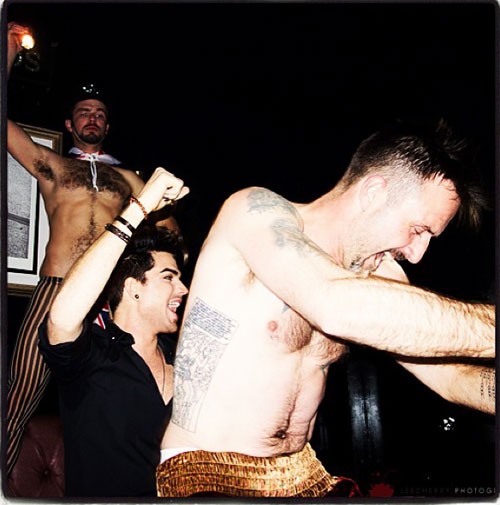 A lot of people would like a lap dance for their birthday, but what if David Arquette was the one doing the dancing?
Singer Adam Lambert, who turns 31 on Tuesday, got his birthday celebration underway early on Friday after Arquette stripped to his underwear and grinded against him at a club.
The former "American Idol" star partied with pals at Hollywood hotspot Bootsy Bellows, which is co-owned by the actor. Arquette made sure the night was memorable by performing a sexy dance for the star.
Lambert posted a photo on Instagram of the dance, writing: "Yup...This happened."
A good sport, Arquette re-tweeted images from the event, posting: "Happy Birthday buddy. Thanks for celebrating @BootsyBellows."
Arquette and actress Courteney Cox are currently going through an amicable divorce (without involving lawyers), and Lambert is gay.