A Sexy Tara Reid Shows A Flash Of Cleavage At Pre-Grammy Party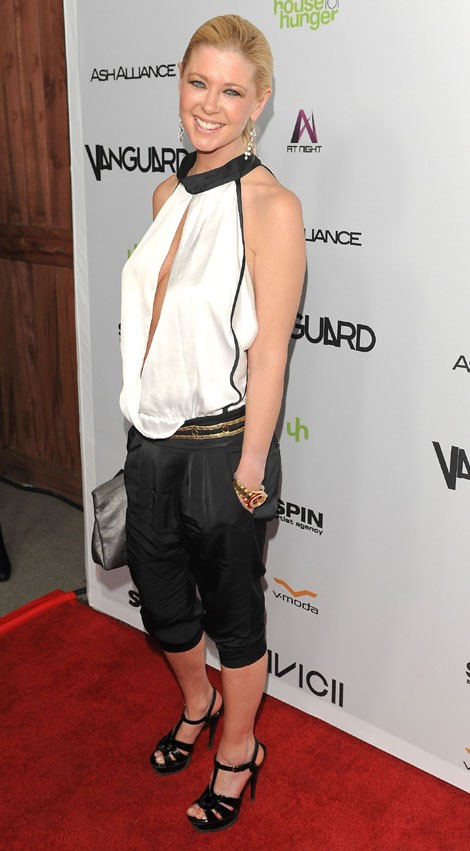 Tara Reid attended OK! Magazine's Pre-GRAMMY Party at Sound on Thursday looking sexy in a black and white ensemble.
The "American Pie" star wore a blouse with a plunging neckline and silk capri pants cinched below the knee. She wore dangling jewel earrings and a gold belt.
The actress has appeared in films including "The Big Lebowski," "Urban Legends," "Van Wilder" and "My Boss's Daughter."
Check out more photos of the tantalizing Tara: