A Sexy Sharon Stone Shows Major Cleavage, Side Boob In Cannes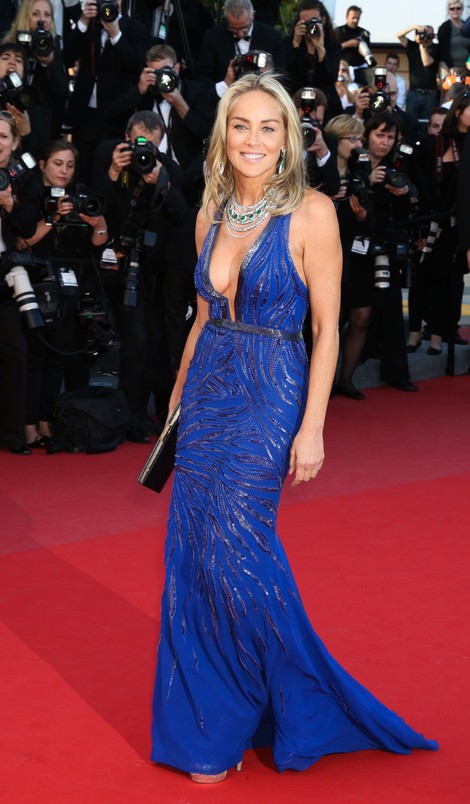 Sharon Stone definitely did not look her age at the "Behind The Candelabra" premiere during the Cannes Film Festival on Tuesday.
The actress, who turned 55 in March, turned heads in an electric blue dress with a plunging neckline. The blonde-haired beauty strolled down the red carpet with a diamond and emerald necklace and matching earrings.
Stone, known for roles in films such as "Casino" and "Total Recall," came out in support of the HBO film, which features her former "Basic Instinct" co-star Michael Douglas as Liberace.
The actress also attended the de Grisogono Party yesterday wearing a crimson one-shouldered dress that showed off a little side boob. She's got it, and she's flaunting it!
Stone stars in a handful of films this year, including "Gods Behaving Badly" about Greek gods living in modern-day New York (naturally she plays Aphrodite) and "Fading Gigolo" about a guy who becomes a professional Don Juan to help his friend earn some money.
Check out more sexy photos of Sharon...