A Sexy & Patriotic Katy Perry Performs At Kids' Inaugural Concert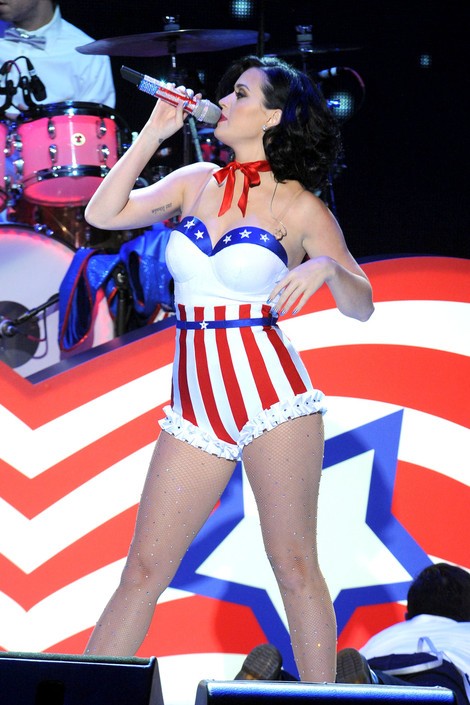 Katy Perry rocked the 2013 Kids' Inaugural Concert in Washington, D.C., on Saturday night. The singer showed off her sexy self in a patriotic red, white, and blue ensemble, which included a removable star-studded blue skirt and sequined stockings.
At one point she pulled off the skirt and revealed a corset-like bodysuit with red and white stripes and ruffles on the thighs. Va va voom!
Perry sung several of her hit songs, including "Teenage Dream," "Firework," Wide Awake" and "Part of Me." The event, which took place at the Washington Convention Center, was geared towards teens and was attended by First Lady Michelle Obama and her daughters Sasha and Malia.
At the end of the show Perry declared: "I'm very proud to be here ... and to see the Obamas and the Bidens here for four more years."
Usher and several stars from the hit FOX series "Glee" also performed.
See more photos of Katy...