A Sexy Lea Michele Shows Off A Lot Of Skin At Do Something Awards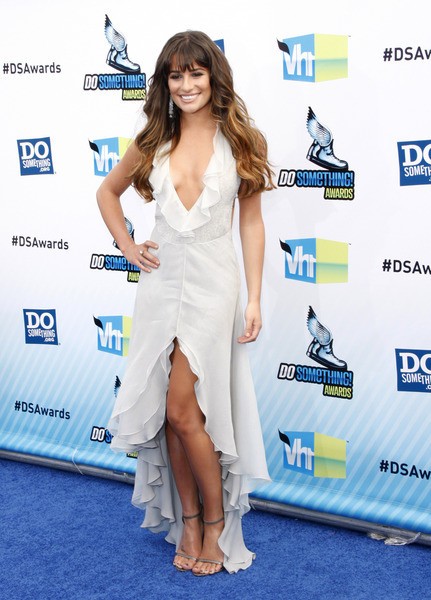 Several celebrities attended the Do Something Awards in Santa Monica, Calif., over the weekend. "Glee" star Lea Michele looked gorgeous in a flowing white gown that showed off her cleavage and her legs.
Olivia Munn was cute in a short hot pink dress, while "Twilight" star Ashley Greene opted for a more conservative brown and copper dress. Former "One Tree Hill" star Sophia Bush stood out in simple orange gown.
The Do Something Awards spotlight people who make social change.  The show will air Tuesday, Aug. 21, on VH1, and the grand prize winner will receive $100,000 during the broadcast.
Celebrity presents will include Kristen Bell and Will Ferrell.
See more photos of Lea and other stars at the award show...