A Sexy Jennifer Lopez Takes Daughter Emme To Her First Fashion Show In Paris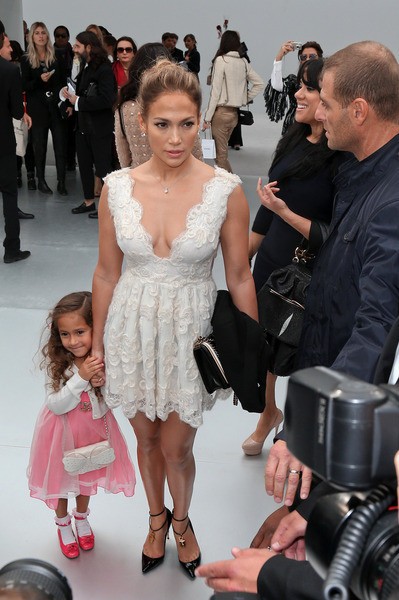 Jennifer Lopez, her daughter Emme Maribel Muniz and Casper Smart went to Paris Fashion Week on Tuesday. The actress/singer looked amazing in a low-cut short lace frock, while her daughter was adorable in a pink dress, dainty socks, and bright shoes. The four-year-old carried a butterfly-shaped purse.
Lopez later tweeted, "Thank You @karllagerfeld for inviting Emme and me to her first fashion show! http://t.co/PId1kvYd."
Lopez's son, Max, didn't attend. She is currently dating choreographer Smart and is filming a behind-the-scenes documentary about her life and career.
See more photos of Jennifer at fashion week...