A scream queen can be the damsel in distress and the protagonist. Whatever role she plays, she's as prominent as the villain. A Scream Queen...
...Is usually the good girl (in front of the camera)
The biggest scream queens are the ones usually cast in the good girl role. In slasher films that focus on teens, the good girl is the one turning down drinks and sexual advances because she often represents purity in a corrupt world. Many Scream Queens later try to drop the good girl image they were locked into. In recent films, Scream queens are not all good girls, but they're still likely to be the nicest girls in their world.
...The only one that can close the movie, defeat the killer, ensure box office success, etc.
In
Behind the Mask: The Rise of Leslie Vernon
, the self-anointed serial killer explains to a documentary crew and the audience the concept of the final girl. The final girl is the only person that stands a chance of killing the villain, but only after she is put to the test. Scream queens and their box office profitability usually depend on if they can save themselves and weak plotlines in the final 15 minutes.
...Is usually in so many genre films the they all seem to run together
Jamie Lee Curtis
is the big name among Scream Queens for a reason. She didn't stop with
Halloween
(1978). There's
The Fog
(1979),
Terror Train
(1980),
Prom Night
(1980), and a better left ignored film called
Road Games
(1981).
Sarah Michelle Gellar
has made a post-
Buffy
career out of films that feature her attempting believability at running for her life (see
The Grudge
and
The Return
). The films are similar but just different enough. The major changeup is that these movies feature villains that are supernatural or human, not that it matters to the audience.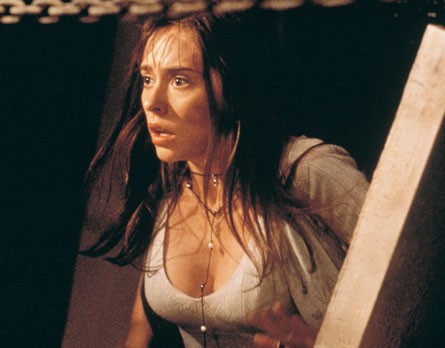 ...Never lives down her crowning achievements
The movie
Scream
can be blamed for the reprise of teen slashers and eager Scream Queen wannabes, but look what it did for its central star.
Neve Campbell
has yet to achieve the same level of success. Sarah Michelle Gellar still makes scary movies, although most have little showing at the box office.
Jennifer Love Hewitt
went from the
I Know What You Did Last Summer
films to spookiness on the small screen with
Ghost Whisperer
. In other words, they can't all be Jamie Lee Curtis - and even Jamie Lee came back to the
Halloween franchise
that made her famous.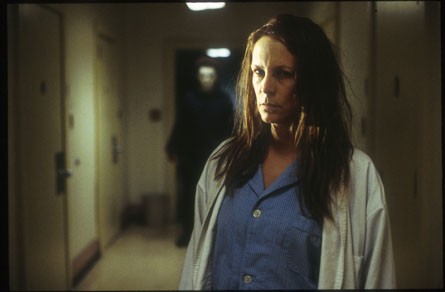 Story by
Lauren Attaway
Starpulse contributing writer