A Ruby Lipped Milla Jovovich Wears A White Bikini In Hawaii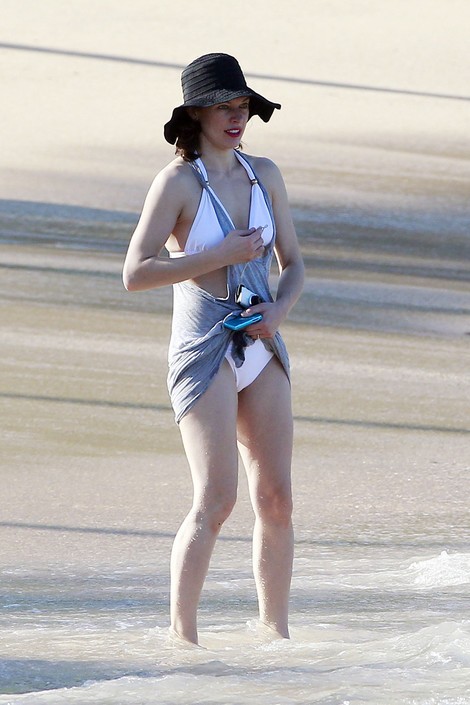 We spotted Milla Jovovich having fun with her filmmaker husband Paul W.S. Anderson and daughter Ever on New Year's Eve in Maui, Hawaii.
The model/actress wore a white bikini, black sunhat and flimsy gray coverup as she splashed around in the water with her family. And of course she didn't forget the red lipstick!
Milla's latest film, "Resident Evil: Retribution" was just released on DVD and Blu-ray. The fifth film of the franchise, which hit number one during its release at the box office over the summer, features Alice battling her way through virtual simulations in order to save Earth.
Her husband is directing her once again in the upcoming film "Pompeii," a period disaster movie centering on a romance amidst the destruction of the Roman city during the eruption of Mount Vesuvius.
Check out more photos of Milla...