A Red Hot Charlize Theron & Black & Blue Kristen Stewart Attend 'Snow White' Madrid Photocall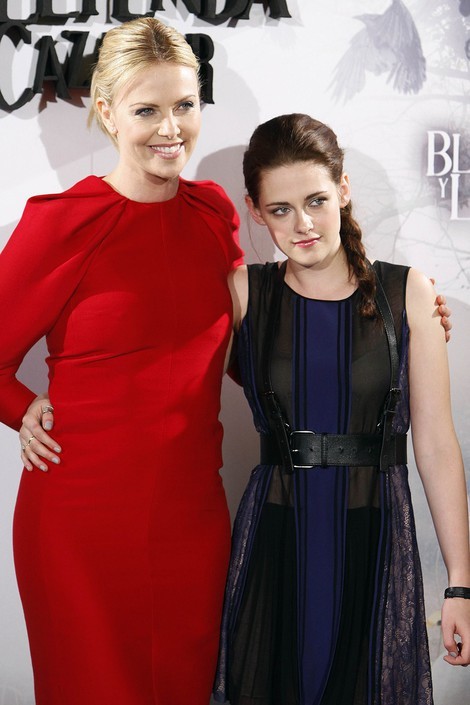 Charlize Theron and Kristen Stewart thrilled fans at the photocall for "Snow White and the Huntsman" in Madrid, Spain, today. Charlize wore a simple red dress, while Kristen opted for a short black and blue striped one.
Although the pair play enemies on the big screen, they've looked like the best of pals on their various red carpet appearances promoting the film.
In the film, the Queen (Theron) learns that Snow White (Stewart) will soon surpass her in beauty. The Queen seeks to become immortal by eating the young girl's heart. The only one capable of finding Snow White is The Huntsman (Chris Hemsworth) - and he will be killed if he doesn't.
See more photos of Charlize and Kristen...