A Quick Look At Some Top Rap Feuds

The music industry has always thrived on fabricated competition to generate publicity;
The Beatles
vs.
The Rolling Stones
, The Beatles vs.
Elvis Presley
,
Madonna
vs.
Cyndi Lauper
,
Nirvana
vs.
Pearl Jam
, and
Jonas Brothers
vs.
Tokio Hotel
, are all apt examples of this. In comparison to the examples given here however, competition is never more prevalent than in the Hip Hop arena. It is a platform where the verbal expression of ego driven beefs and putdowns have now become part of the art itself upon which success thrives. Whether recorded or done on video, it sets Rap music apart from any other music genre. With over two decades of Rap music here are some of our top feuds ever. Feel free to rant , rave, and tell us your beef!
N.W.A. Vs. N.W.A
N.W.A may perhaps be deemed The Beatles of the Hip Hop genre, for since the band's inception in 1986, they set the standard for Hip Hip's gangsta music as it is still known today. Hungry, raw, and ready to conquer the music scene, N.W.A did just that. As in the famed Rap song that would later quote "mo' money, mo' problems," it was inevitable that one of Hip Hop's first commercially viable acts would soon become faced with problems. Given the band's history and successful string of hit releases, famed members of the group sought out because of monetary disputes. N.W.A spawned the solo careers of colossal rap stars such as
Eazy-E
,
Ice Cube
, and
Dr. Dre
. The latter two are still current chart topping recording artists.

Notorious B.I.G. Vs. Tupac Shakur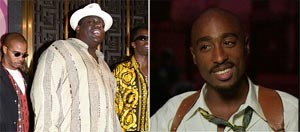 Rap music more than any other music genre may be the only one where feuds are defined by geographical territory. Nothing could have made this more evident than the East Coast / West Coast feud made famous by deceased rappers Notorious B.I.G and Tupac Shakur. It marked the first time how Hip Hop was truly divided into two camps. While these rappers verbosely traded back and forth, though extremely negative and personal in nature, it showcased each member's verbal prowess without exception. It is regarded by many as the biggest feud in Rap history, and it is unfortunately the only one known whose members are no longer living.
Jay-Z Vs. Nas
The climatic part of this feud may have been when the listeners of one of New York's Hip Hop stations were treated to the airing personal views by Nas regarding Jay-Z and unpleasant state of the Hip Hop industry then during a radio interview. A series verbal battles ensued, but the matter has now been put to rest by both parties.

LL Cool J Vs. Canibus
This feud more or less took on the vibe of "old school vs. new school" where industry veteran LL Cool J was found in opposition to industry newbie Canibus. The matter has played itself out on record, and over two decades later LL is still knocking them out.
Lil Kim Vs. Foxy Brown
Kim and Brown's on going feud has gone down to date as one of the biggest feuds where female rappers go head to head. Raw in verbal expression, both rappers have displayed their expressive vernacular superiority in a male dominated rap world.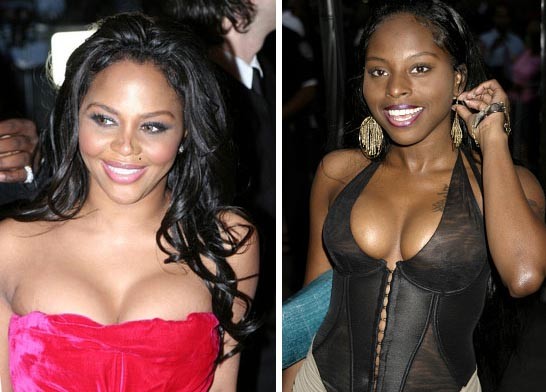 3rd Bass Vs. Beastie Boys

There is no clear given history on how or why this competitive feud began, perhaps only by association, but it is the only feud in Rap history between Caucasian rappers found on record within Hip Hop history.
50 Cent Vs. Kanye West
This recent "friendly" feud was more of a promotional tool marketed to generate public sales interest for the latest new releases by both artists. West's Graduation won by a lanslide with over 900, 000 copies in new release cd sales against 50's Curtis release late last year. It was also rumored that 50 Cent was to retire from the music industry if his sales were the lesser of the two releases, but to date however this does not seem the case even a year later. This is also the first feud to be displayed on a Rolling Stones magazine cover ever.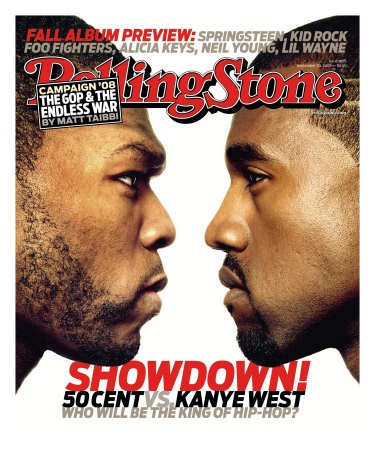 50 Cent Vs. The Game
This is one of the newer 'dissension in the ranks' Rap feud where we find rap artist The Game no longer with industry mentor 50 Cent and related company G-Unit. Now that The Game is pushing his career on his own, it appears that a finite resolution to this matter has yet to surface.

50 Vs. Ja Rule
Yet again, this is another feud that featured rapper 50 Cent and rap star Ja Rule. It was apparently a historical feud, stemming from the beginnings of their shared New York street underworld related activities and background, prior to the national stardom of each on the Rap music scene.
Suge Knight Vs. Snoop Dogg
This a feud where the artist goes tete a tete with label owner. Snoop's need to expand as artist no longer fit Knight's restrictive and no nonsense brand style of label management.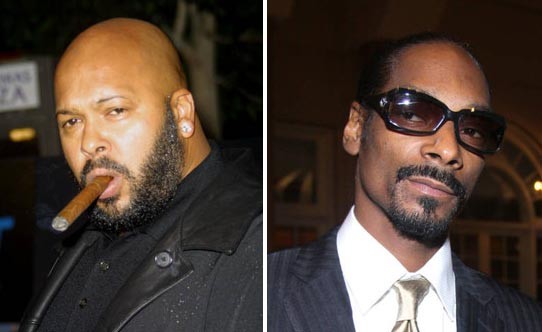 Benzino Vs. Eminem

This may the only Rap feud which revolves around a nationally distributed Hip Hop trade publication. Rapper Benzino employed the print forum to express counter related views, concerning the effects of Eminem's dominance in Hip Hop culture, which did not sit well with Eminem, nor the continued security of The Source music publication.
Story by
Claudine Paul
Starpulse contributing writer