A Pregnant Reese Witherspoon Looked Glamorous At Cannes 'Mud' Premiere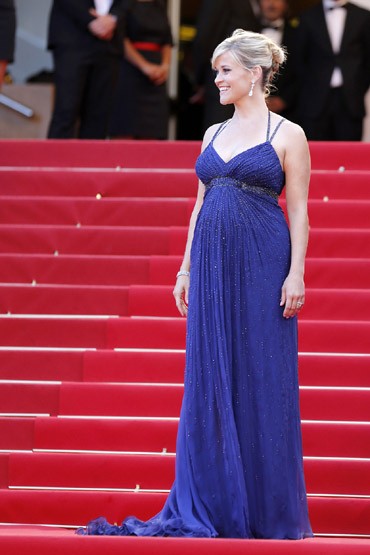 Reese Witherspoon and Matthew McConaughey attended the screening of "Mud" during the Cannes Film Festival, in France over the weekend.
The actress, who is several months pregnant, looked gorgeous in a bright blue gown with a smattering of sparkles in the fabric. McConaughey looked dapper in a tuxedo.
"Mud" centers on two teenage boys who meet a fugitive named Mud (McConaughey), help him evade bounty hunters, and reunite him with his true love.
See more photos of Reese and Matthew...