A Pregnant Halle Berry Wears Sexy, Tight Leather Pants In Brazil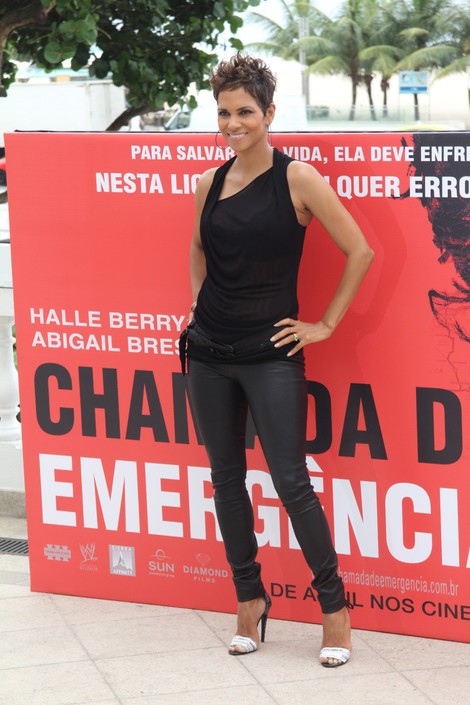 We spotted Halle Berry at "The Call" photocall at Copacabana Palace in Rio de Janeiro, Brazil, this afternoon. The newly pregnant star looked smoking hot in black leather pants and a matching sleeveless blouse.
The star, 46, made headlines last week after confirming she was pregnant with her second child. There isn't much evidence of a baby bump in her latest photos, so we assume she's not too far along in her pregnancy.
She told CNN earlier this week: "I feel fantastic. This has been the biggest surprise of my life to tell you the truth. I thought I was kind of past the point where this could be a reality for me. So it's been a big surprise and the most wonderful."
Berry is currently engaged to French actor Olivier Martinez and has a five-year-old daughter, Nahla, with ex-boyfriend Gabriel Aubry.
The actress is set to star in "X-Men: Days of Future Past," which is currently in pre-production with a release date set for 2014. It's unclear how her pregnancy will affect filming.