A Pregnant Anna Faris Flashes Her Underwear At 'Dictator' Premiere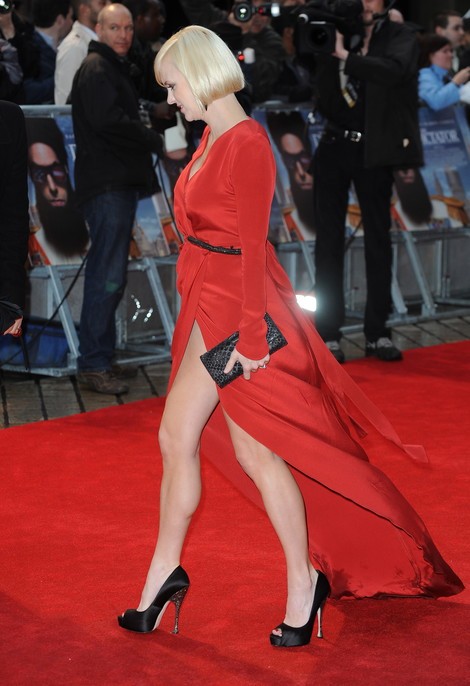 It's one of a star's biggest fears - showing off too much on the red carpet. That's exactly what happened to Anna Faris at "The Dictator" premiere in London yesterday.
But what makes the situation worse is that the actress is pregnant! She just revealed she's expecing with husband Chris Pratt.
Anna wore a red dress with a long slit up the leg at the film's premiere and accidentally flashed her white panties to photographers when a gust of wind blew up against her. At least she was wearing underwear!
But  Anna didn't seem too phased by the incident. She smoothed down her gown and continued her appearance.
The film centers on an oppressive, democracy-hating dictator and a goatherd (both played by Sacha Baron Cohen) whose misadventures in America lead to a series of outrageous culture clashes. It hits theaters May 16.
See more photos of Anna....