A Newly Single Michelle Williams Dazzles In Feathers At 'Oz' Premiere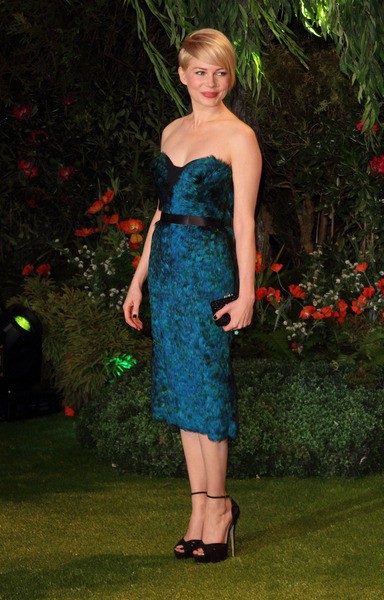 Follow the yellow brick road, and you'll encounter a bevy of beautiful actresses. Michelle Williams, Mila Kunis, and Rachel Weisz attended the European premiere of "Oz the Great and Powerful" in London on Thursday, and they impressed fans with their Hollywood looks.
Williams, 32, looked incredible in a bright blue Burberry Prorsum dress. The strapless gown featured feathers all over it, and looked incredibly soft. The actress is newly single after splitting with funnyman Jason Segel.
The eldest, but not less attractive member of the group, Rachel Weisz, 42, dazzled in a cream colored strapless Michael Kors dress. Kunis, 29, opted for a more country look, wearing a brown checkered gown with ruffles.
"Oz the Great and Powerful" centers on a magician (James Franco) with dubious ethics who is transported to an enchanting land where he meets three witches and is given the opportunity to transform into a great wizard. The film hits theaters on March 8.
Check out more photos from the premiere...