A Newly Engaged Kim Kardashian Is A Beaming Bride-To-Be At Beverly Hills Event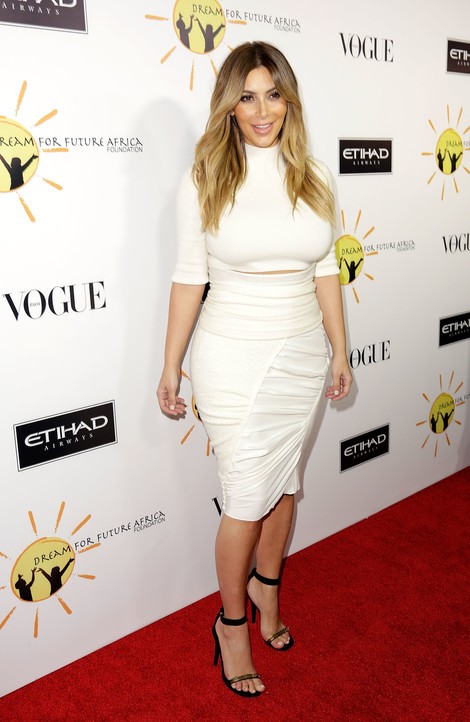 Kim Kardashian looked like a happy bride-to-be at the Dream For Future Africa Foundation gala in Beverly Hills, Calif., on Thursday.
The reality star, who got engaged to Kanye West on her 33rd birthday on Monday, wore a form fitting white ensemble that revealed a tiny bit of flesh at her midsection.
The "Keeping Up With The Kardashians" star has been wearing her 15-carat diamond enagement ring ever since she got it. She told E! News: "It's been on all the time. It's been on when I'm at the gym. It's been on everywhere."
She also revealed she allowed her four-month-old daughter North try it on. "I took it off and put it on her. We brought it to her right after and told her," she said.
E! cameras captured Monday's over-the-top proposal at a baseball stadium in San Francisco, but West hasn't decided whether he wants producers to film his wedding day.
See more photos of Kim and Kanye...