A Newly 40 Jude Law Shows Off His Sexy, Hairy Chest While Bodyboarding In Hawaii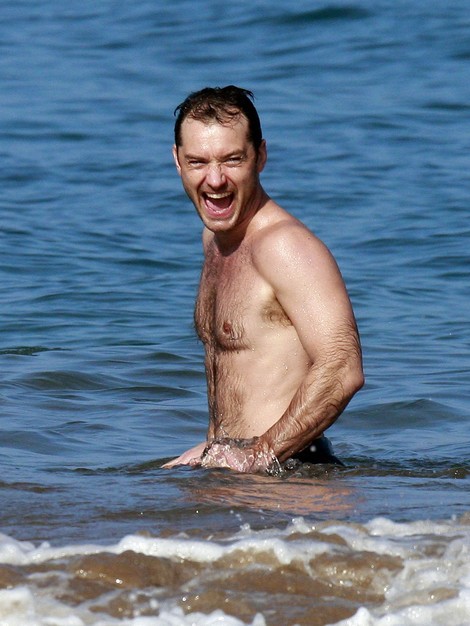 Over the weekend Jude Law rode the waves on a bodyboard with his youngest son Rudy and a friend in Hawaii.
The "Sherlock Holmes" star, who turned 40 on Dec. 29, looked abtastic in black and red swim trunks. The actor most recently appeared in "Anna Karenina" opposite Keira Knightley.
Law stars in the upcoming film "Side Effects" about a a couple whose lives are shattered by a mysterious new prescription drug. It hits theaters in February.
He also stars in "Queen of the Desert" about Gertrude Bell (Naomi Watts), a traveler, writer, archaeologist, explorer, cartographer, and political attaché for the British Empire at the dawn of the twentieth century.
See more photos of Law in Hawaii...