A Nearly Naked Heidi Klum Promotes 'Project Runway' In A Hanger Dress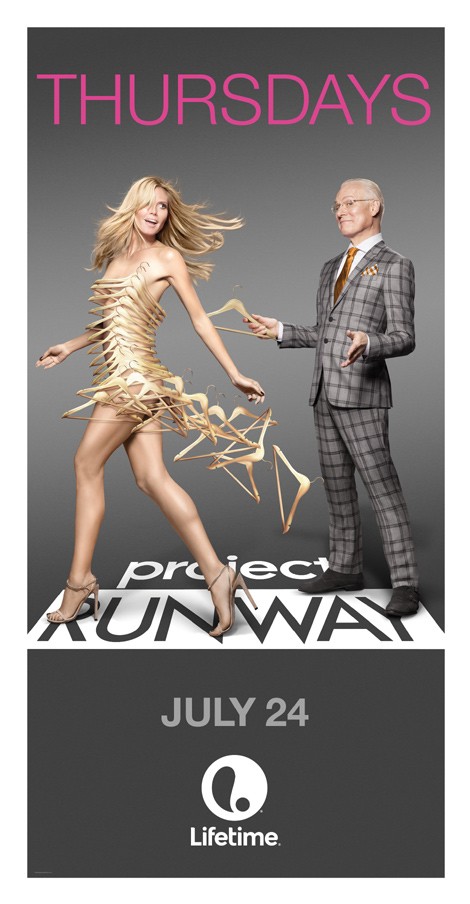 Heidi Klum definitely has supermodel genes because the 41-year-old mom of four can show a lot of skin and still look amazing.
The "Project Runway" host has stripped down to promote the 13th season of her show in an unusual dress made entirely of hangers. As you can see from the photo above, the "dress" leaves little to the imagination.
She told Us Weekly: "It was a little bit embarrassing because I had to shoot it basically without clothes on. I kept on apologizing to Tim having to stare at my booty, and he was like, 'Oh! Good god! I love looking at your booty!'
"It's funny because he's so polite and I had to run in front of him and he was making faces behind [me]. I was wearing the tiniest little G-string."
The reality show is known for its unusual challenges, and it's not hard to imagine one that would require making an ensemble out of everyday items such as hangers. What can fans expect from the new season? In one challenge, competitors are required to make an avant-garde look out of waterproof materials because the models pose in the rain.
The new season of "Project Runway" kicks off on July 24 at 9/8 central on Lifetime. Last week the series recieved its 10th Emmy nomination for "Outstanding Reality-Competition Program."