A Naked Justin Bieber Serenades His Grandmother In Newly Published Photos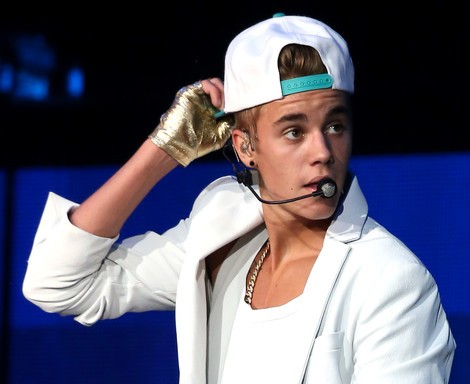 Oh, Justin Bieber, what will you do next? New photos of the pop star have emerged, and they reveal quite a bit more of the pop star than we've ever seen before.
The singer is pictured standing completely naked in a hallway with just a guitar covering up his private parts. In another image, he's shown from behind with the guitar in front of him as he's greeting his grandmother.
TMZ posted the pics and reports they were taken in his grandmother's Toronto, Canada, home in October, 2012.
Bieber reportedly slept late during the Canadian Thanksgiving and serenaded his grandma when he finally woke up. She was apparently very amused by the whole ordeal but ordered him to put some clothes on.
Meanwhile, over the weekend the star's low-hanging pants fell down during an energetic dance routine at a concert in Florida.
Fangs got a glimpse of his black boxer shorts and his butt, and he was forced to hold on to them during a dance routine to stop them from sliding to the floor.
Bieber recently revealed plans to take some time off before kicking off the Asian leg of his "Believe" tour in Thailand on September 26.