A Look Inside The Oscar Nominees Luncheon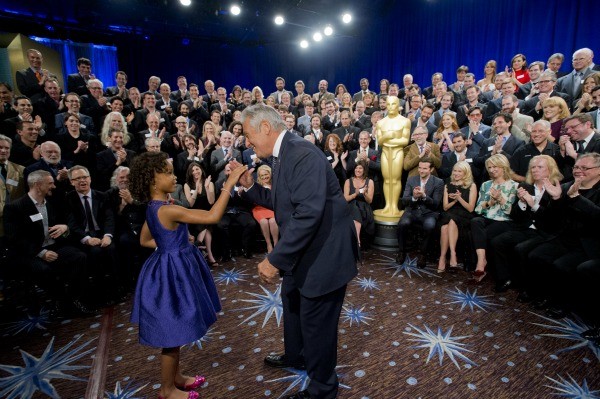 The stars came out to Beverly Hills today to be honored as nominees for the 85th Annual Academy Awards and Starpulse was in the building to capture all of the action.  The Nominees Luncheon is an annual event where film industry gathers to celebrate their nomination for one final time before the big day. Each honoree is given a certificate that recognizes their Academy Award nomination and they get a souvenir Oscar sweatshirt.  Hey, if you don't get the Oscar, at least you got some swag!
If this all sounds a bit like high school graduation, it actually is.  After lunch is served, the entire Academy Award Class of 2012 (Remember, The Academy is honoring films from the prior year.) gets in place for a big group photo.  It is a historic moment in film history when you have names like Steven Spielberg, Robert De Niro, Sally Field, Anne Hathaway, and Denzel Washington captured for the archives.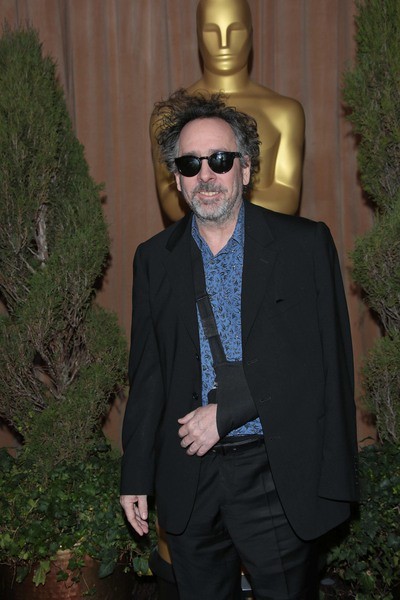 The Interview Room is a fast and furious-paced speed round of questions where the celebrities come in to a room filled with approximately 50 journalists from aroud the world.  The nominees get asked questions like, "Who are you wearing on Oscar night?" to "What do you plan on doing come Oscar morning?"  It is always a wild ride in the press room, but that is what makes the day so much fun.
Here are some of the best quotes of the day from the nominees who joined in on the day's festivities.
"I'm not going for sympathy vote. Don't worry."-- Tim Burton after the media gave him a resounding "Awww" when he talked about his recent injury after a fall in London.
"Most little girls dreamed about their wedding dresses, but I always dreamed about my Oscar dress."--Jessica Chastain after she was asked the obligatory question about her red carpet gown.
"It's still a big deal." - Robert De Niro's very short response to a reporter who asked about his Silver Linings Playbook nomination after a 21-year absence as an Academy Award nominee.

"It was the Super Bowl! I couldn't think about dresses with all that delicious fried food around."--Anne Hathaway replying to another obligatory, "Who are you wearing?" question.
"I owe Quentin more than I would like to admit." Christoph Waltz who is nominated for his second Oscar in his second Tarantino film.
"I know that I wasn't up here for The Hangover." - Bradley Cooper who acknowledged that his Silver Linings Playbook role was definitely a career game-changer.
How will these nominations play out?  Be sure to follow Starpulse on the red carpet and backstage for all of the inside scoop on February 24th.
Check out LOTS more photos from the Academy Awards Nominees Luncheon