A Look At New, Upcoming Reality Shows

For years, many TV viewers have been wondering when reality programming will go away. Well, since it's so cheap to produce it has never been likely that competition programming would disappear from the network schedule altogether. After the over saturated summer, such shows appear to be winding down for the fall.
NBC will debut "
America's Toughest Jobs
" -a cross between "Black Gold" (truTV) and "Ice Road Truckers" (History) - on Monday nights at 9 p.m. Every episode features a different group of people and a different manual labor job, taking corporate drones (or others in comfortable but repetitive positions) and plunking them down in the middle of unreal, and often dangerous, situations. One week will showcase workers on an Alaskan crab boat and another will be on a Southern oil rig, but all will force ordinary and untrained people to live up to the same standards and conditions as the professionals. If you're bored with your own cubicle, this is definitely a nice vacation - especially because you can watch the action from the safety of your own home!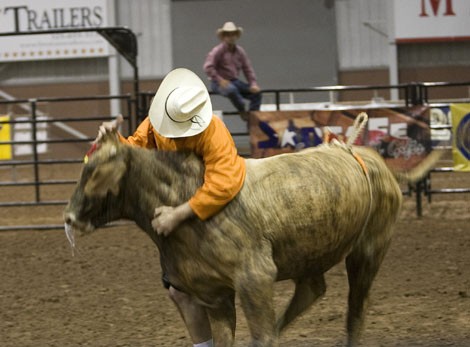 Ashton Kutcher
uses his fame and network connections for good with
Opportunity Knocks
(Tuesday nights at 8 p.m. on ABC). Each week, host
J.D.
Roth will knock on a pre-selected family's door and offer them the chance to win thousands of dollars worth of prizes all on their front lawn. The audience will be made up of the real people in each family's life, their friends and neighbors, and the questions they will be asked will be trivia about their own lives. Watching families come together, work as a team, and bond over proving how much they know each other will undoubtedly be touching and even tear-worthy, but unfortunately "Opportunity Knocks" will be no match for NBC's newest installment of the just-as-life-changing
The Biggest Loser: Families
, which follows specific journeys and allows audiences to get much more invested in the individuals.
The CW is boasting a
Devil Wears Prada
-esque fashion-based reality show called "
Stylista
" on its Wednesday night line-up. Produced by
Tyra Banks
and intended to be a sister show to
America's Next Top Model
, "Stylista" has budding fashion journalists competing in ridiculously stagey events, like preparing a breakfast tray for their would-be-boss, with the ultimate grand prize being a job at
Elle Magazine
. Our advice? Skip "Stylista" unless you're the kind of glutton for punishment that enjoys reliving your first peon internship or assistant position.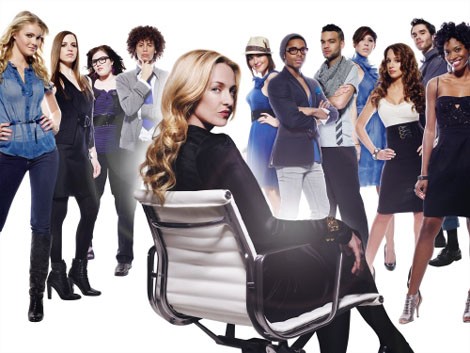 Also on Wednesdays will be the so-revamped-it's-practically-a-new-show
Top Design
on Bravo at 10 p.m. Though it is the show's second season, most missed the first due to its lackluster sheen. A group of 13 new designers and fashion model host India Hicks promise to breathe new life into the show. Returning mentor Todd Oldham and judges Jonathan Adler, Margaret Russell, and Kelly Wearstler will decide who ultimately wins the cash prize and editorial showcase in Elle (there's that name again) Décor Magazine. "Top Design" picks up where
Project Runway
leaves off, boasting some heavily influential names in the design industry and weekly challenges that include anything and everything, including a full-on design triathlon. It may even inspire you to get up and point the furniture in your own house at something other than the television!
Thursdays and Fridays do not seem to offer new reality programs, exhibiting a slowing trend for the first time in years (perhaps networks are just burnt out and taking a break to brainstorm rather than try to rejuvenate past flops (like they did with "The Mole"). Instead, fan favorites
Survivor: Gabon
(CBS) and
Kitchen Nightmares
(Fox) will return with new seasons. Though
Jeff Probst
has seen better days, anything
Gordan Ramsay
does is a Must See!
Story by
Danielle Turchiano
Starpulse contributing writer