A Long-Haired Brad Pitt Attends 'Killing Them Softly' Photocall Sans Angelina Jolie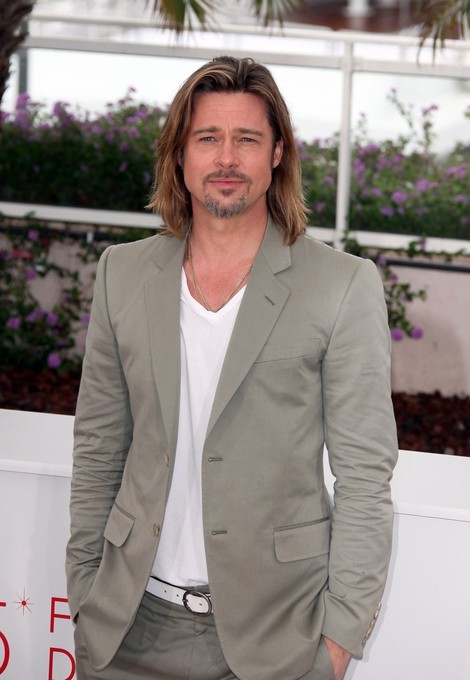 A newly engaged Brad Pitt attended the photocall for his new film "Killing Me Softly" as part of the 65th Cannes International Film Festival at the Palais des Festivals yesterday.
In the film, a robbery committed against the mob is investigated by a hitman's boss. Ray Liotta also stars and Andrew Dominik directs. The film is a comic gangster story with an undertone that attacks politicians' failure to address the economic crisis.
Pitt showed off his usual sexy self in a casual beige suit with white shoes, a white belt and white t-shirt. He is growing out his hair again (we're guessing for a role) and rocked a bit of facial hair.
The actor told the media his fiancee Angelina Jolie was not in France with him, and the couple "really, truly" has not yet set a date for their wedding.
See more photos of Brad...