A Letter To Rob Mariano From Stuart Brazell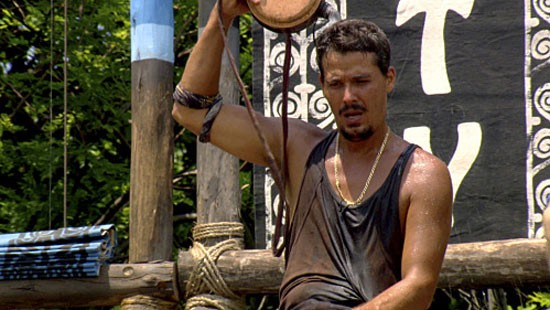 Dear Rob,
Really Rob, really?  You decided to send home Grant!  After playing Survivor so many times and even admitting the sacrifices your wife Amber is making to send you back to play Surivor again, I am absolutely floored at your decision to send home Grant last night.  Because let's face it, up until now we all know that YOU have been running this whole game!
I was literally screaming at you through the TV!  Those two girls are going to get you!  Grant was your friend, someone that you could 100% count on and you royally screwed him.  I know that this is all in a scheme to make it to the final two with Phillip and ultimately win (because no one can stand him), but unfortunately I don't think you are going to make it that far.  Yes Grant was more of a physical threat, but whoever comes back from Redemption Island will join forces with those two girls and vote you out immediately.  The master puzzle solver royally f'd up.  You no longer have the numbers.  Don't you realize America is routing for you - we WANT you to win! 
This Sunday's two hour season finale is going to be so painful to watch.  You have basically placed your fate and the entire outcome of this game in the hands of Natalie, a teenager.  Amber must be giving you such a hard time for being so smitten with Natalie and such a dumb ass.  I sincerely hope this all works out for you, because I know after this I definitly don't want to see you back on the show!
- Stuart
P.S.  Won't it be a giant slap in the face if Matt wins this whole thing!  
P.P.S.  I now want Grant to win!