A Leggy Selena Gomez Looks Stylish In Los Angeles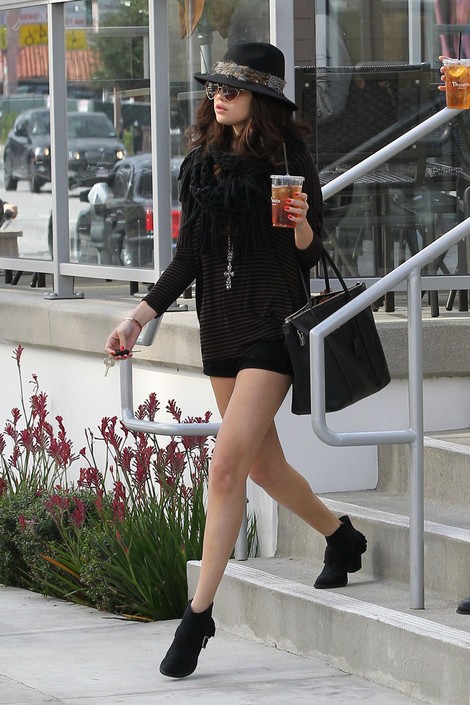 Selena Gomez showed off her legs in tiny black shorts while leaving a lunch date at Panera Bread in Los Angeles over the weekend. The singer/actress also wore a black hat with feathers, a scarf, a silver cross necklace and sunglasses.
Gomez, 20, is currently recording her fourth studio album and stars in the upcoming film "Spring Breakers" about four college coeds who find their Florida spring break taking an unexpectedly violent turn after falling in with a local gangster.
After splitting with pop star Justin Bieber, the actress recently told E!: "I've been telling people I'm definitely a little bit more sassy now. I'm a little bit more mouthy."
Bieber has also opened up about their break up, telling Billboard: "There's so many rumors. People say I call Selena every day and she won't pick up the phone or I'm chasing her down, and these are all fake stories."
We can't help but wonder who will move on first - and who they'll hook up with!
Check out more photos of Selena...