A Leggy Scarlett Johansson Rocks A Polka Dot Dress In Toronto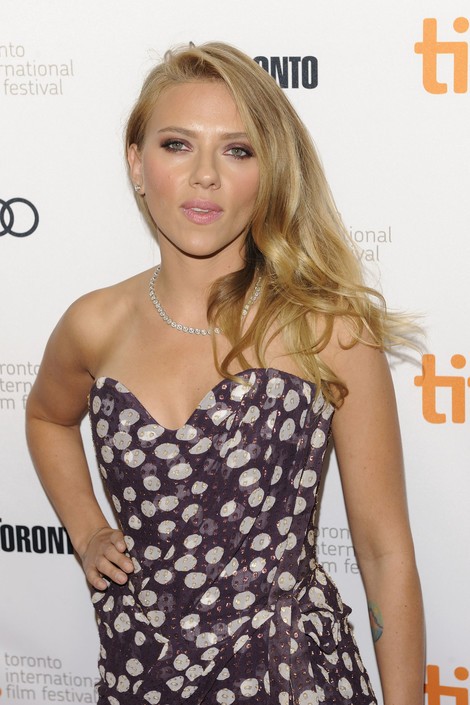 Scarlett Johansson looked fab at the "Under The Skin" premiere during the 2013 Toronto International Film Festival (TIFF) on Monday.
The actress wore a strapless black and white polka dot dress that was cinched at the waist and showed off her legs when she walked.
The star has been traveling the world to promote her new film. During the Venice Film Festival earlier this month, Johansson dazzled in a black, floor-length gown that emphasized her neckline and cleavage. She also wore a giant diamond ring on her engagement finger.
It's been an exciting month for the star. Last week, Johansson's publicist confirmed that the actress is engaged to her journalist boyfriend Romain Dauriac.  The 28-year-old star was previously married to actor Ryan Reynolds.
In her new film "Under The Skin," Johansson plays a member of an alien race with a mission to abduct hitchhikers and take them back to their home world, where human meat is considered a delicacy.
Check out more photos of Scarlett...