A Leggy (& Pantsless) Sharon Stone Hangs Out With Firefighters On 'Fading Gigolo' Set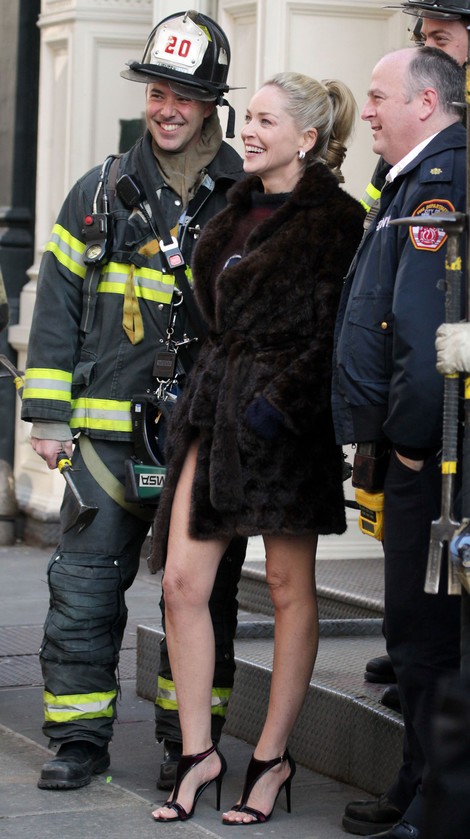 We spotted Sharon Stone showing off her famous legs with a group of firefighters on the set of "Fading Gigolo" in New York City earlier this week.
Stone, 54, wore a fur coat with very little underneath during the brisk November day of shooting.
In the film, Woody Allen and John Turturro star as two down-on-their-luck guys who decide to pimp themselves out in order to get by. Sofia Vergara also stars.
Earlier this year it was rumored that Vergara and Stone, who plays a dermatologist in the film, enjoy a threesome with Turturro's escort character. But Vergara dashed fans' hopes by telling "Extra," "There's no lesbian loving."
"Fading Gigolo" hits theaters in 2013.