A Leggy Miranda Kerr Makes Getting Out Of A Limo A Sexy Affair (Photos)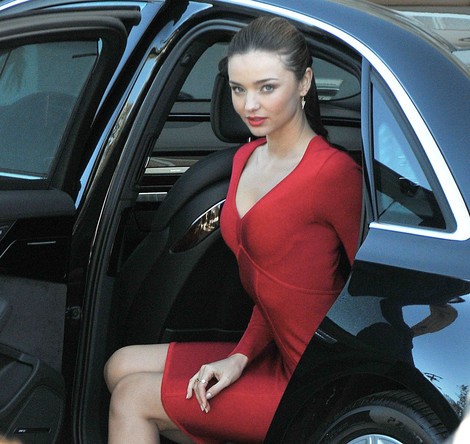 Earlier this week we spotted model Miranda Kerr arriving at the Mr. C Hotel in Beverly Hills, Calif. She seamlessly made getting out of a limo look sensuous.
Photographers snapped away as the Victoria's Secret star slid out of the back seat and grinned for her fans. She showed off her long legs and slender body as she posed for the paparazzi.
The actress, who is married to Orlando Bloom, recently talked to UsMagazine.com about her son Flynn, who turns two this month and has expressed an interest in music. With a model mother and actor father, it's no surprise their offspring has a creative side.
"There were a whole bunch of different musical instruments around, a whole bunch of toys - different things that he could have gone to - and the first thing he went for was this little piano... And he sat right down and started, like, playing (it). It was amazing," she explained.
See more photos of Miranda...