A Leggy Kendall Jenner Covers Miss Vogue Australia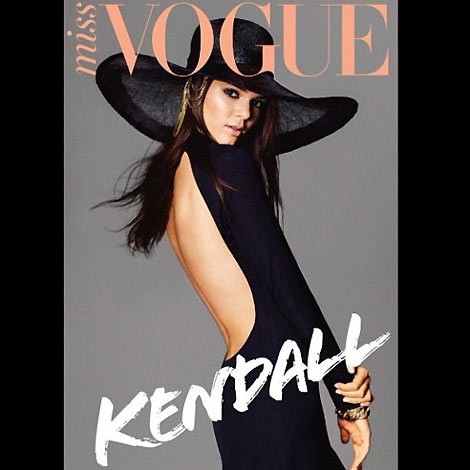 Seventeen-year-old Kendall Jenner is making a name for herself in the fashion industry. The Kardashian sibling appears on the cover of Miss Vogue Australia and looks incredible.
Following the photoshoot a couple of months ago she tweeted, "I'm in love with these pics! can't wait for you guys to see the finished products! #Vogue #MissVogue."
Well, we've seen the finished products, and she looks amazing. And her famous sisters agree.
Kim Kardashian posted several shots on instagram. "So proud of @kendalljenner!!!! Cover of Miss Vogue," she posted, followed by, "Kendall's legs... I'm jealous!"
Kourtney Kardashian tweeted, "I AM OBSESSED WITH YOU KENDALL! WOW. Breathtaking."  And sister Khloe Kardashian chimed in, "Wow!!! Show them how it's done @kendalljenner #Werrrkkkk."
See more photos of Kendall in Vogue...