A Leggy Candace Cameron Bure Leaves 'DWTS' Practice, Says Her Life Revolves Around Jesus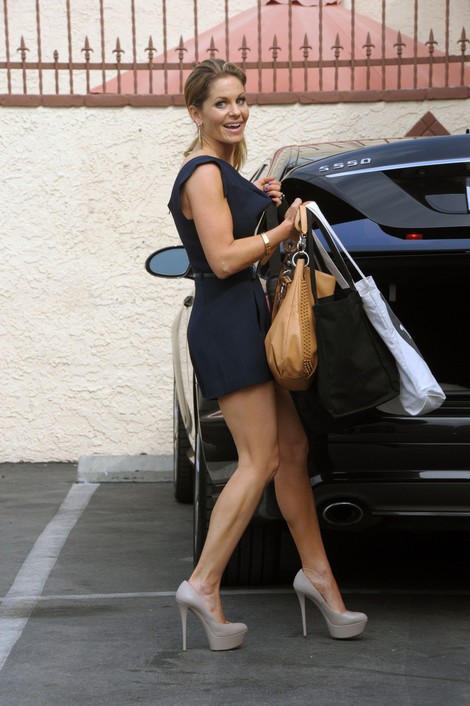 We spotted Candace Cameron Bure leaving the "Dancing With The Stars" studio on Tuesday showing off her muscular legs in sexy, sky-high pumps. But don't expect her to flaunt her figure for fans.
The former "Full House" star has been very open about her Christian faith and admitted to Usmagazine.com that she won't wear overtly sexual costumes on the dance floor.
"I won't be the sexiest one out there. I am a mom and I want to be a good role model for my children and my husband," she told Us prior to last week's season premiere. "I think for each dance we'll wear what reflects the dance but in the most classy way possible."
On Monday, the audience cheered when she reflected on her faith during pre-taped rehearsal footage. "I'm a Christian. My life revolves around my relationship with Jesus Christ. So with the overall tone of the dance and the costumes I'm not going to take a backseat. My voice will definitely be heard."
Cameron Bure, 37, and her partner Mark Ballas danced the rumba together. The actress and her hockey player husband Valerie Bure have three children: Natasha, 15, Lev, 14, and Maksim, 12.