A Gorgeous Kate Hudson Didn't Wear Her Engagement Ring To The Oscars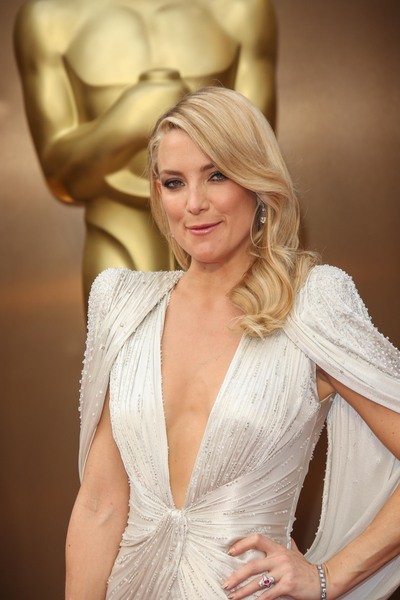 Kate Hudson looked absolutely incredible at the Oscars on Sunday night, but there was one thing conspicuously missing - her engagement ring.
Last week rumors circulated that she and rocker Matt Bellamy were having problems. The pair have been together for four years and have a two-year-old son together.
An insider told People magazine: "Kate and Matt have been on the rocks for some time. They're not in a great place."
Meanwhile, a source told E! News last week: "They are OK. They go through their ups and downs like every other couple. It's true that occasionally they don't spend as much time together as they would like - work pulls them apart from time to time. But they are working on strengthening their relationship.
Hudson walked the Oscars red carpet in a stunning white Versace gown with a plunging neckline, but her engagement ring was nowhere to be seen. She also attended a BVLGARI event without it last week.