A Golden Nicki Minaj, Leather-Clad Taylor Swift & More Celebs Rock The New Year (Photos)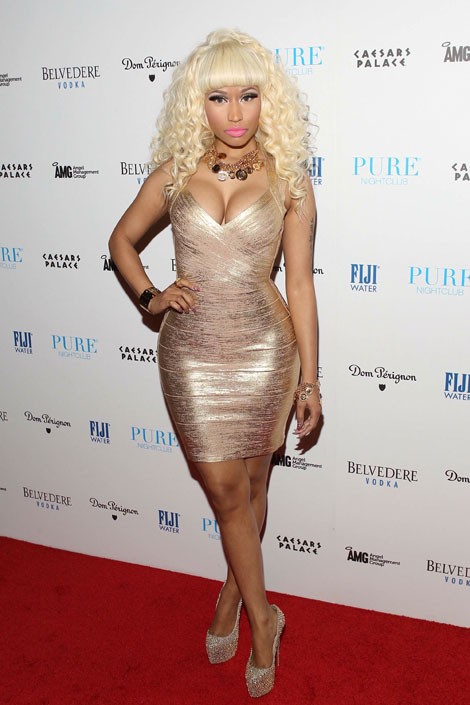 Celebrities enjoy celebrating on New Year's Eve just as much as everyone else. Nicki Minaj rang in 2013 at PURE Nightclub at Caesar's Palace in Las Vegas.
The singer wore a skintight gold dress, sparkly platform heels, and a blonde wig. Her New Year's resolution? Keeping one particular obession under control. "I'm not buying anymore shoes," she said on the red carpet.
When the clock struck midnight, the hip hop star greeted clubgoers with "Happy New Year" and a champagne toast while fireworks burst into the sky.
On the opposite coast, Taylor Swift performed during "New Year's Rockin' Eve 2013" with PSY and Carly Rae Jepsen in New York City's Times Square.
Swift wore skintight leather pants and a festive red sequined jacket as she belted out hits from her latest album, "Red." Jepsen also took the stage in a flowing red skirt and black half shirt. We're not sure how she braved the cold in that getup!
And of course PSY performed his massively popular "Gangnam Style" and said he was retiring the hit.
Check out all the photos...