A Glowing Angelina Jolie Makes First Public Appearance At 'World War Z' Premiere In London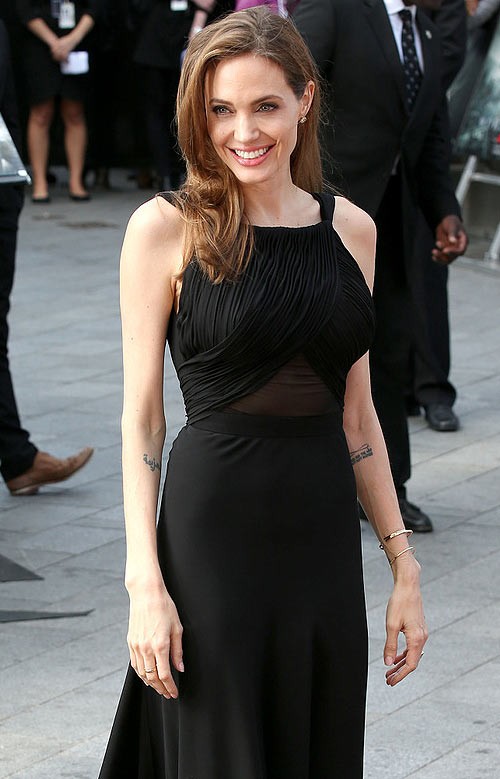 It may be Brad Pitt's movie, but partner Angelina Jolie was the one who got all the attention at the London premiere of Pitt's sci-fi thriller World War Z.

Jolie made her first public appearance since announcing that she underwent a double mastectomy in February, a preventive measure she chose to take after learning she carries the cancer-causing gene that her late mother and aunt carried.

The actress was all smiles at the event, signing autographs and posing for photos with partner Pitt at the Empire Leicester Square in London.

"I'm very, very grateful for all the support. It's meant a lot to me," she told the BBC before heading into the cinema for the screening. "I've been very happy just to see the discussion about women's health expanded, and that means the world to me."

Angie said Brad's "been extraordinary" during her surgery and recovery.

"He's such a wonderful man," she said.

Jolie is set to have her ovaries removed later this year as another preventive measure against cancer.

The actress's mother, Marcheline Bertrand, died of the disease in 2007 at the age of 56; while her aunt, Debbie Martin, lost her battle with breast cancer just over a week ago at age 61.