A 'Friends' Reunion 'Is Not Happening,' Says Co-Creator Marta Kauffman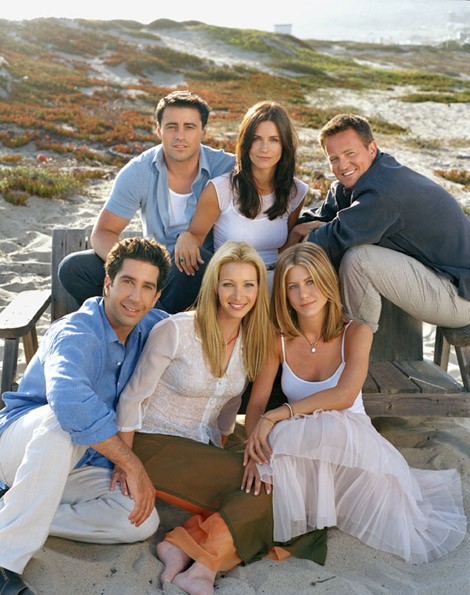 Much to the disappointment of "Friends" fans everywhere, the sitcom's stars are not signed up for a TV reunion. Co-creator Marta Kauffman has slammed rumors suggesting the cast is preparing for a 2014 comeback.
"Friends" starred Jennifer Aniston, Courteney Cox, Lisa Kudrow, David Schwimmer, Matthew Perry and Matt LeBlanc. After 10 seasons, it ended its run in 2004.
Reports surfaced earlier this week that NBC execs were thinking of reviving the series. However, Kauffman told E! Online: "I'm going to clear this up right now - no, it's not happening!"
 
Kauffman also insisted the program will never be made into a big-screen film like "Sex and The City."
 
She explained, "Friends was about that time in your life when your friends are your family and once you have a family, there's no need anymore. I'd rather people go, 'Oh, please! Please!' than 'I can't believe you did that. It was horrible.'"
Plus, Aniston is committed to several film projects, Perry stars in NBC's "Go On," and LeBlanc stars in Showtime's "Episodes." Cox is committed to "Cougar Town," while Kudrow recently starred in "Web Therapy" with former co-star Schwimmer.
"Friends: The Complete Series" is now available on Blu-ray. The ultimate collector set features over 110 hours of content (90 hours of features and 20 hours of bonus content), including all 236 original broadcast episodes.