A Fresh-Faced Christina Aguilera Shows Off Her Slimmer Figure At 'The Voice' Season 4 Premiere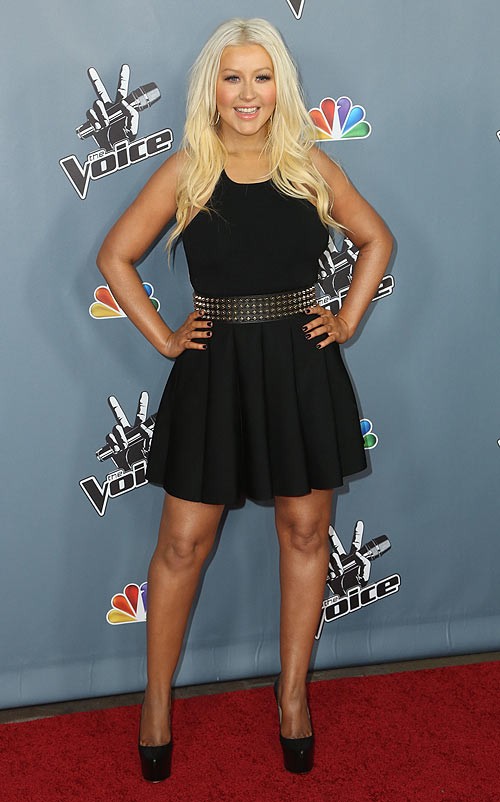 Christina Aguilera toned down her looks on Wednesday night for the premiere screening of the upcoming fourth season of her hit show The Voice.

The singer looked slimmer, yet still curvy; and she went for the more natural, fresh-faced look without wearing too much makeup or going over the top with her hair.

Christina and fellow "coach" Cee Lo Green will both be taking this season off and will be replaced by Shakira and Usher. Both stars are expected to return to the show sometime in the future, but there's no official word on that yet.