A Flock Of Seagulls Van Containing $70,000 In Equipment Stolen In California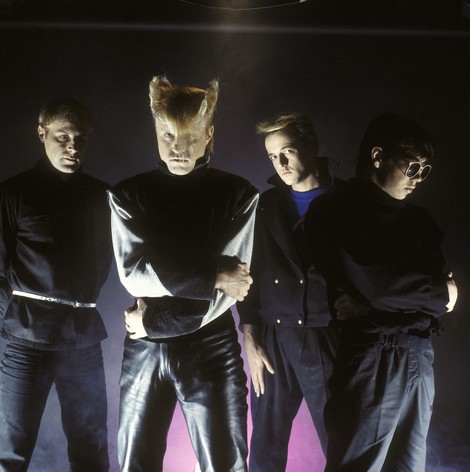 Legendary eighties band A Flock Of Seagulls have lost $70,000 worth of stage equipment and computer files for frontman Mike Score's upcoming solo album after a bandit stole their rented 15-passenger Ford van from a hotel parking lot in California.

Score reveals the theft occurred at around 2am on Sunday as he and his bandmates slept at the Comfort Inn in Downey. They called the police when they awoke and realized their vehicle had been taken.  The police are now using hotel surveillance footage to track down the suspect, who was shown jumping out of the passenger seat of another car and breaking into their white van before driving off. (see Below)

Score is convinced the band was followed from their performance in Bellflower as the robber is reportedly shown on tape heading straight for the stars' vehicle, which contained a keyboard, two Fender Telecaster electric guitars and a customized drum kit, among other instruments and equipment.

The theft is all the more heartbreaking for Score because the singer had left hard drives full of new tracks for his debut solo release in the van.

He tells the Los Angeles Daily News, "We were pretty close to the end (of the recording process). It's 18 months of work just basically thrown into the trash because some people don't have a real life and have to steal from others. People who do this kind of thing will never have a real life; I think karma in the end will come around and take whatever they have got."

Despite the robbery, the I Ran (So Far Away) singers managed to press ahead with a planned show at the Concerts on the Green event in nearby Woodland Hills on Sunday, using rented instruments and technical equipment.