A Few Minutes With...Country Music Artist Doreen Taylor
"I really didn't pick country, country picked me," said Doreen Taylor in a recent interview with Digital Airwaves. "I did everything. I went from opera to musical theater to a one-woman show in Atlantic City in Vegas. Everybody used to tell me, 'You've gotta do country.' It was just meant to be."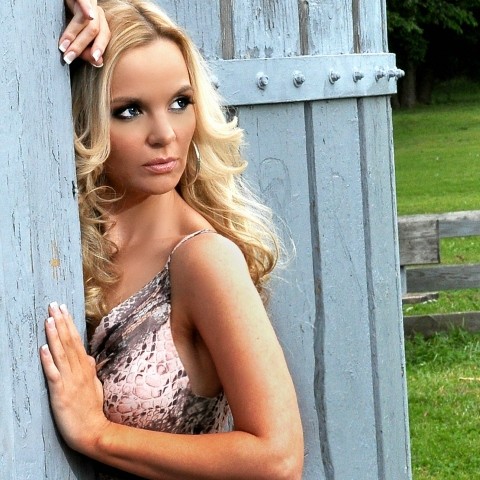 Her first country album, Magic, was released in April and now she's celebrating the release of the third single 'Judgment Day.' For Doreen, making the record was "kind of an organic process. I kind of just go with the flow. I'm very easygoing. I always told them in the beginning, 'I will rarely fight you on anything. But if I ever do say something, please listen, because that means I'm very passionate about it.'"
Though she laughs that picking a favorite track on the album is "like having children and picking your favorites," she's partial to the tunes 'Judgment Day,' 'Another Rainy Night in Memphis' and 'Heartbeat.'
Even as Doreen has found her comfort zone with country music, the versatile performer - whose previous credits include playing the lead role of Christine in a touring production of Phantom of the Opera - isn't interested in limiting herself to just that niche. "I really think I'm a very eclectic person," she said. "There's so many other different little subgenres in [Magic]. It really appeals to a very large demographic. It's not just country, it's rock, it's pop, it's even Top 40."
"I love being diverse," she explained. "I love branching out into other avenues. I've had acting offers, but really, that's not the main goal for me. If it advances the music it's great, but my love, my heart, my soul is all in my songwriting and in my music. I can't ever stop that."
Another line on Doreen's resume is modeling, and she doesn't want people to think that her beauty takes away from the message of her music. "I have a very large modeling background. I've been known as a model for awhile," she explained. "I think that's the biggest misconception, that just because you're a model you can't be talented in another area. It's so not true."
Now, as she prepares for a 2013 tour, Doreen is also enjoying a strong relationship with her fan base. "I'm very, very connected to my fans," she said. "I actually personally respond to every single person that writes me. It's me, sitting there, at a computer responding to them. They respect me and I respect them right back, and I can't see any of that changing."
For all the things she's accomplished, she's thrilled with the new direction in which she's headed. "I'm so happy with what I'm doing," she added. "I'm living my dream right now."
You can keep up with Doreen on Twitter (@DoreenTaylor) and at her website (doreentaylormusic.com). You can also check out the official video for 'Judgment Day' below.
For more from Brittany Frederick, visit Digital Airwaves and follow me on Twitter (@tvbrittanyf).

(c)2012 Brittany Frederick/Digital Airwaves. Appears at Starpulse with permission. All rights reserved. No reproduction permitted.