A Few Minutes With... 'Underemployed' Star Inbar Lavi
MTV is continuing to broaden its scripted programming slate with Underemployed, and lighting up the comedic drama is Israeli-born actress Inbar Lavi, who recently sat down with Digital Airwaves to talk about what brought her to the character of new mom and would-be rock star Raviva, and what she's learned from her character.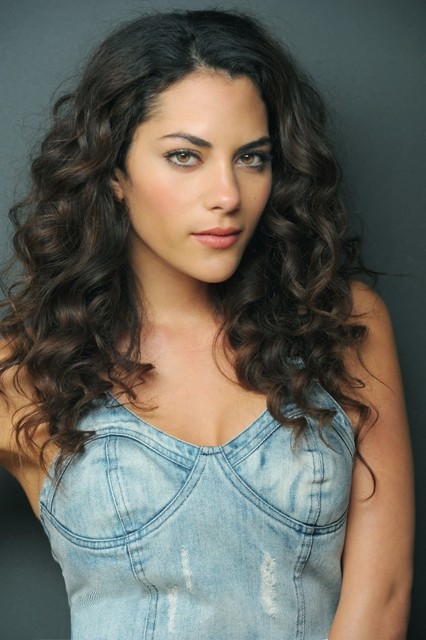 "Raviva is a lot like me in many ways," explained the actress, whose other credits include Entourage and The Closer. "She is such a free spirit. She is wild and unapologetic about who she is and what she stands for. She believes that with hard work and dedication, anything can happen, and that's pretty much my motto in life. She is passionate, a good friend and loves life and the people around her. I can relate to all those things, and they all inspire me. When I can relate to a character that inspires me, I'm always intrigued."
Like her character, Inbar is still hard at work pursuing career success, albeit as an actress instead of an aspiring musician. It's a goal that she's had since her youth. "I've been performing ever since I can remember. I used to put on plays and musicals for my family all the time as a kid," she explained.
"I remember watching The Professional with my dad when I was young. Natalie Portman's character was so magnetic and fascinating to watch. I remember thinking, 'God! I wish I could be that cool!'  That was when I decided to go to Hollywood and be an actress in American cinema."
She moved to Los Angeles and found life in the entertainment hotspot to be slightly different than what she expected. "Living in LA definitely has its perks when it comes to working in the 'biz'. I live in Hollywood. We all are trying to make Hollywood cinema," she said. "It's as close as it can get. [There are] plenty of auditions to go around, but just as many starving actors trying to snatch every little role.  It sure is competitive.
 
"I knew LA is a big city but I didn't realize how lonely it can get as opposed to New York. [In LA] you don't really run into people in the streets; everyone pretty much keeps [to] themselves," she added. "It still surprises me [to] this day. [What] are they so scared of? Stay a little, hang out!"