A Few Minutes With... 'So You Think You Can Dance' Choreographer Spencer Liff
"My father took me to New York City when I was four. We saw Broadway shows and one of them was Cats, and that was it," said Spencer Liff of his introduction to the performing arts. From that moment on, he explained, his career choice "was never a question. Nothing else interested me. I knew that I was really great at what I did and I was really lucky to be hit over the head with it at a young age."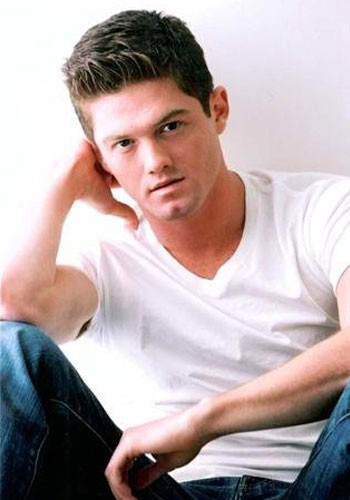 He was in his first Broadway show at the age of nine, and "never, ever stopped. I knew I really wanted to choreograph when I got older, and then opportunities started to present themselves in shows that I was working on to work as the associate choreographer."
Thus the door opened for Spencer to step from performing into the next phase of his career, which has been an unqualified success: as one of the choreographers on FOX's hit So You Think You Can Dance, he's earned a Primetime Emmy nomination for Outstanding Choreography, albeit one that has him going up against four of his SYTYCD colleagues (Stacey Tookey and Christopher Scott for other Dance routines and Travis Wall for Dancing With the Stars).
"I'm still waiting for that to set in," he said of his Emmy nod. "I got woken up at 5:45 in the morning. My reaction was, 'What? No. Are you joking?' I cannot believe that I'm included in that. It's surreal to say the least. I haven't come down off that high. I've worked so hard my whole life [and] it's reaffirmed the fact that I made the right decision."
That's a category one wouldn't have expected to see at the Emmy Awards a few years ago, but Spencer believes that shows like So You Think You Can Dance and Dancing With the Stars have raised the public's awareness of dance as an art form, on television and otherwise. "I don't think that there's any doubt," he explained. "Dance is everywhere now. All of these television shows are wanting to do dance [numbers] and things.
"Obviously it's raised the awareness, but it's also educated the non-dance-trained eye in America and made it more difficult for people to get away with mediocrity. The bar gets re-raised for us every year on the show. I think that between our show and Dancing with the Stars, it's a very different appeal. Our show is, these kids have worked their butt off their whole life. I think the show has created so many opportunities for dancers, even down to the studios, kids are wanting to train."
He confided that being a choreographer on SYTYCD is just as nervewracking as competing. "I don't breathe for the minute and a half that they're dancing," he said, noting that they don't know which contestants they'll be working with until the day before rehearsal. From there, he has only four days to work, including show day. "The stakes are so high for not only you but the dancers," he added. "You never know what's going to go wrong. You never know what the judges are going to say. It doesn't ever get easier. You're still nervous every single week."
Spencer has an intriguing list of film and television credits over his career, including Hairspray, Across the Universe, Smash and having choreographed for Neil Patrick Harris on CBS's hit sitcom How I Met Your Mother. Yet as much as he loves his TV gig, he's never forgotten his roots.
"I love to work on TV but my heart is in the theater and always has been," he explained. "In the down seasons of the show, I choreograph a lot for stage. I just choreographed two new shows for the Disney cruise ships, so I was out at sea and it was so much fun to choreograph for Minnie and Mickey!"
So You Think You Can Dance continues its ninth season tonight on FOX.
You can follow Spencer Liff on Twitter (@SpencerLiff). For more from Brittany Frederick, visit my Starpulse writer page and follow me on Twitter (@tvbrittanyf).
(c)2012 Brittany Frederick/Digital Airwaves. Appears at Starpulse with permission. All rights reserved. No reproduction permitted.